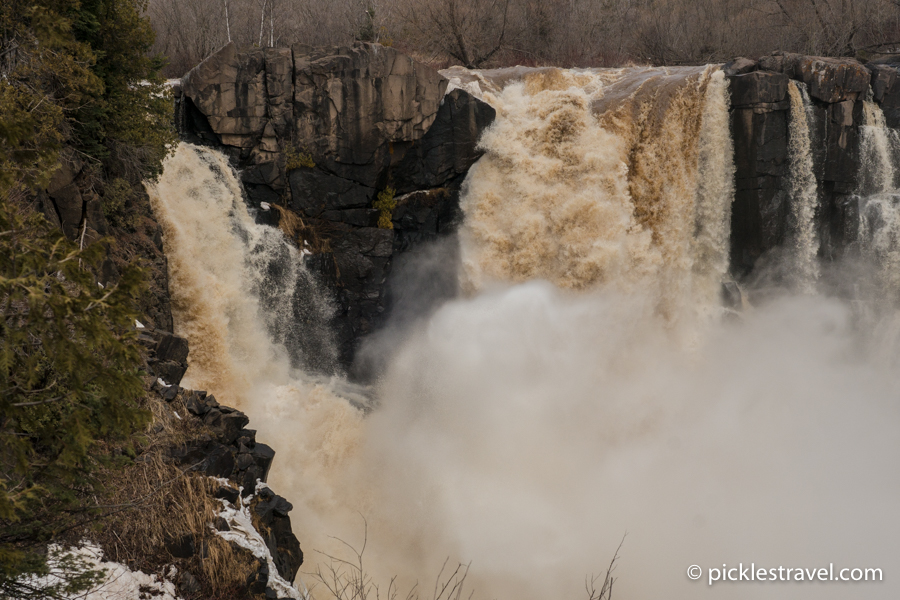 Did you know that the tallest waterfall in Minnesota has a 120 foot drop and sits on the US/Canada border in Grand Portage State Park? Or that it's an extremely accessible walk to get there and check it out?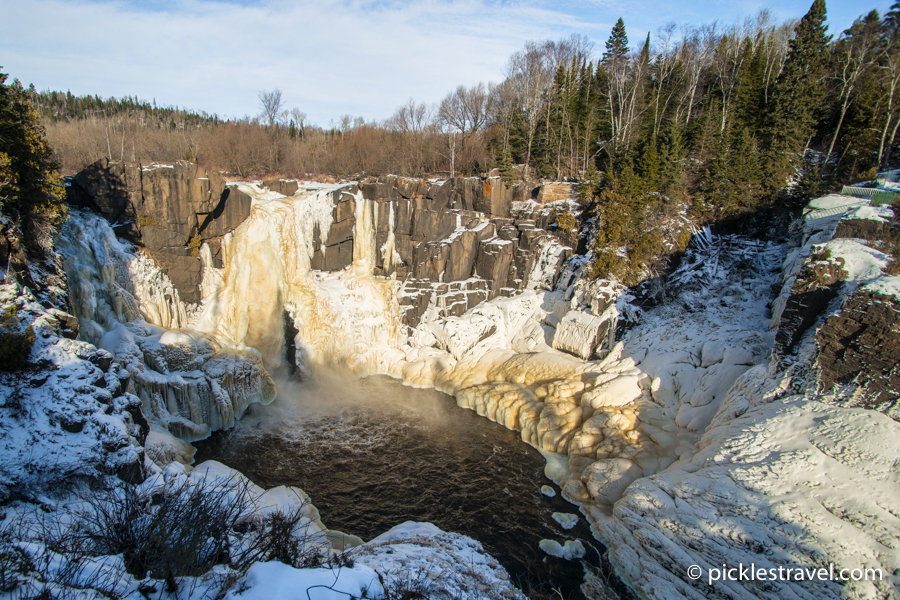 Grand Portage State Park has to be one of the most accessible MN State Parks- once you get all the way up north, that is. The park is a day use park. It's a half-mile walk to the waterfalls from the parking lot, and it's all asphalt paved. At the very end there is a wooden sloped boardwalk to get you to the lookout of the falls.
Grand Portage is also the only MN state park located within an Indian Reservation (on land owned by the Tribe).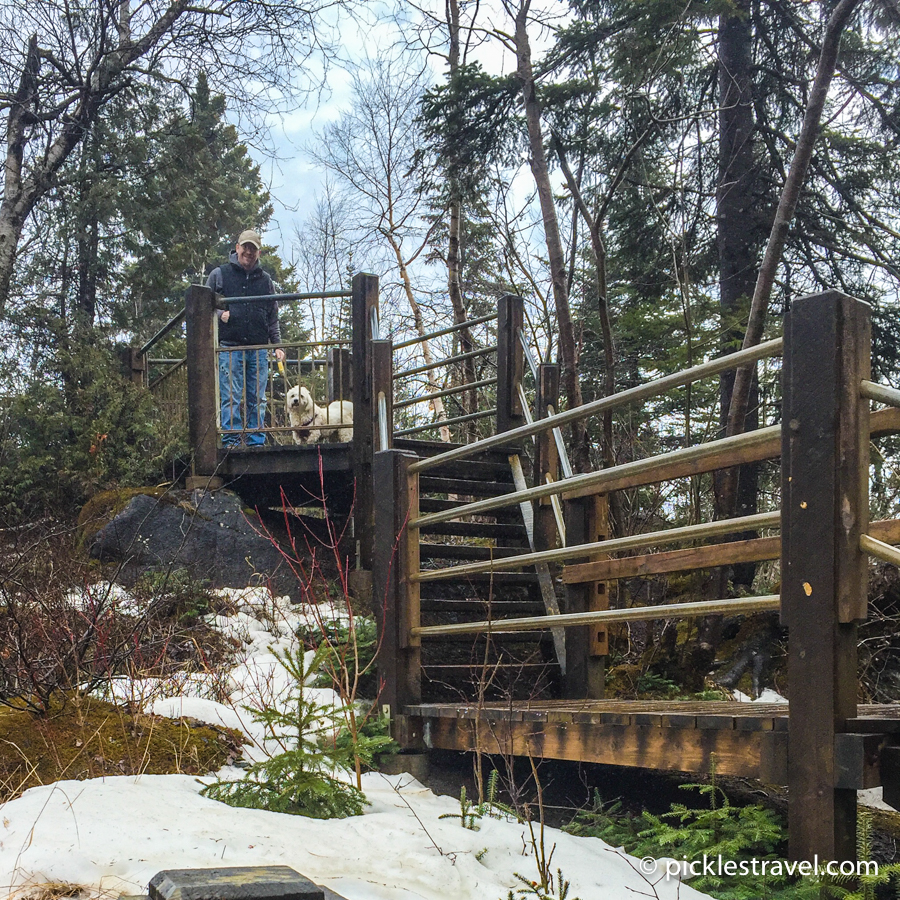 There are two viewpoints off the boardwalk from which you can enjoy the mist blowing off the High Falls or learn about the unique history of the area and how it got its name.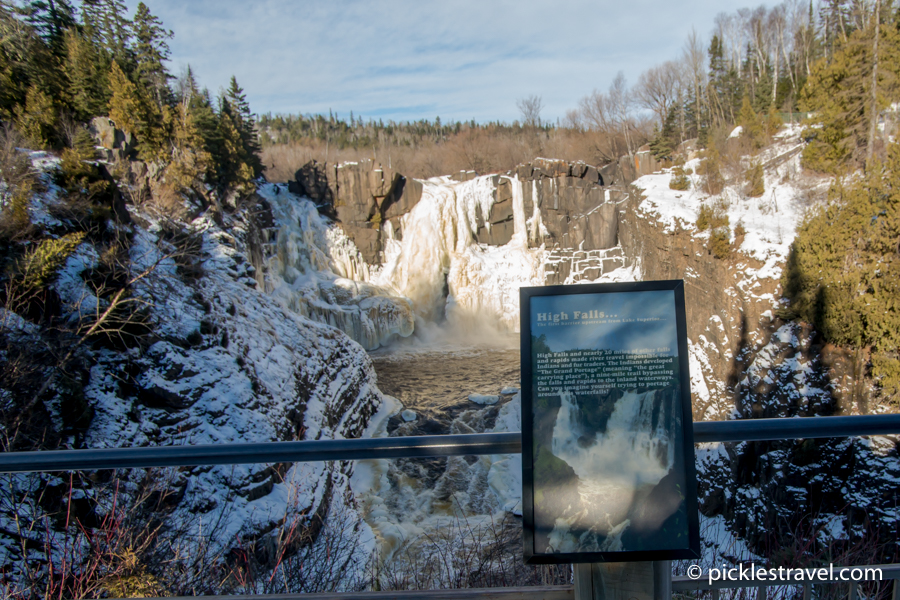 The sign at the waterfalls gives a brief but great history of Grand Portage, it reads, "High Falls and nearly 2o miles of other falls and rapids made river travel impossible for Indians and fur traders. The Indians developed "The Grand Portage" (meaning "the great carrying place"), a nine-mile trail bypassing the falls and rapids to inland waterways…"
Take the side trail to Middle Falls (3.5 miles round trip) for more exceptional vistas and a chance to enjoy the beautiful, northern Minnesota woods.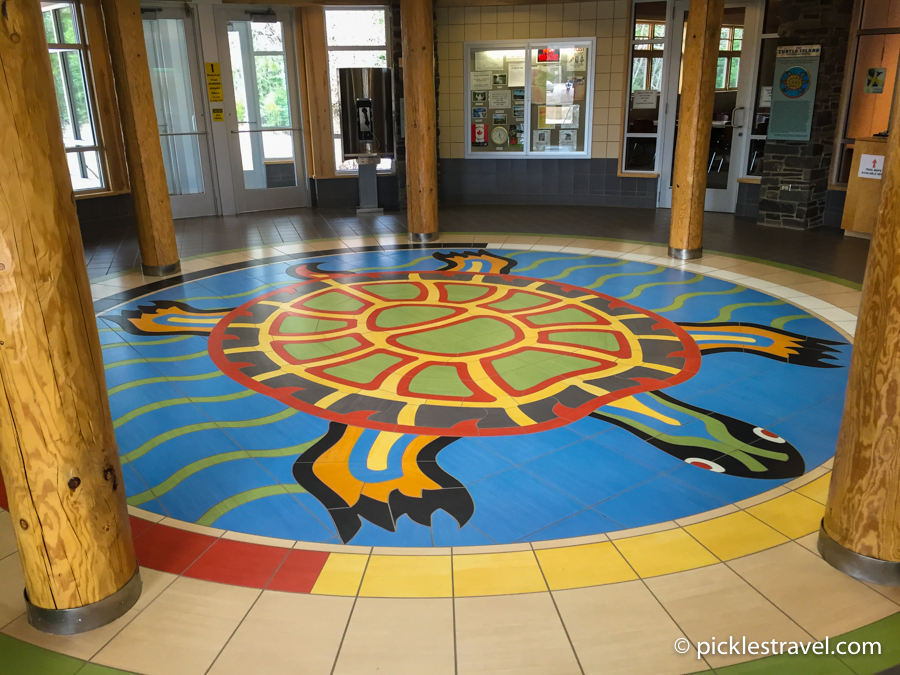 Don't forget to stop inside the gift shop and visitor's center on your way back out from the park. There is a beautiful tribute to the Ojibwe. The turtle on the lobby floor helps illustrate the Ojibwe creation and migration stories. Plus four life-sized murals sit outside whose creation was directed by members of the Ojibwe community. They frame a story of seasonal movement and a subsistence lifestyle that is valued by many to this day.
Grand Portage State Park Welcome Center is always open- the restrooms are always accessible which makes it an incredible stop after crossing the border from Canada. Any excuse to get out of the car and explore (and use the bathroom!)
Nearby Sites of Interest:
Grand Portage National Monument
Naniboujou Lodge
Superior Hiking Trail