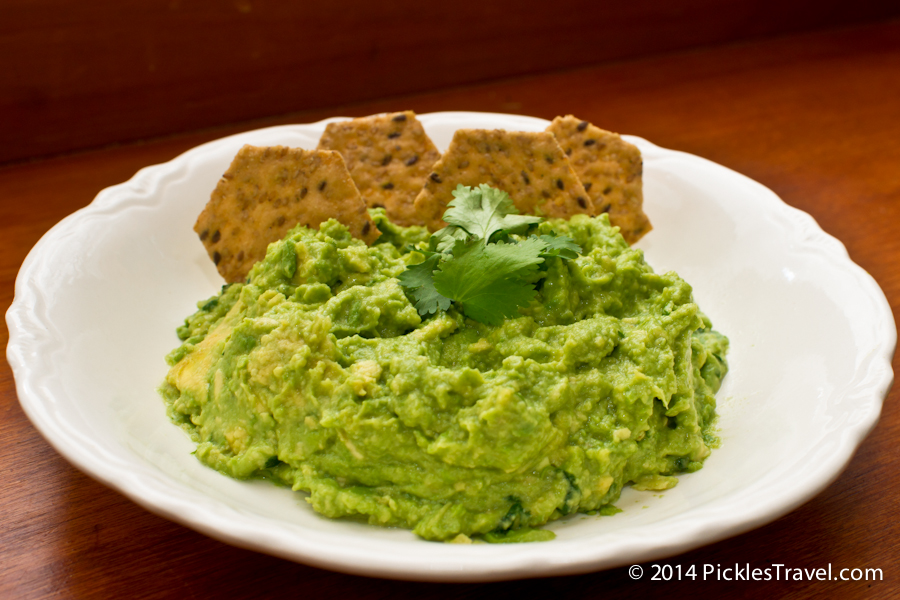 Ever find out that you are having guests at the very last minute- as they're pulling into your driveway, perhaps? If you have lemon (or lemon juice) and avocados in your home then you've got an instant appetizer (or as close to instant as you can get and still have it taste good!) Plus it's made mostly of avocados, with has numerous health benefits- even Huffington Post raves about them!
Guacamole is a favorite appetizer for just about anything in my family. It's delicious, fast and easy to make, healthy, cheap (especially if you but your avocados on sale) and everyone likes it!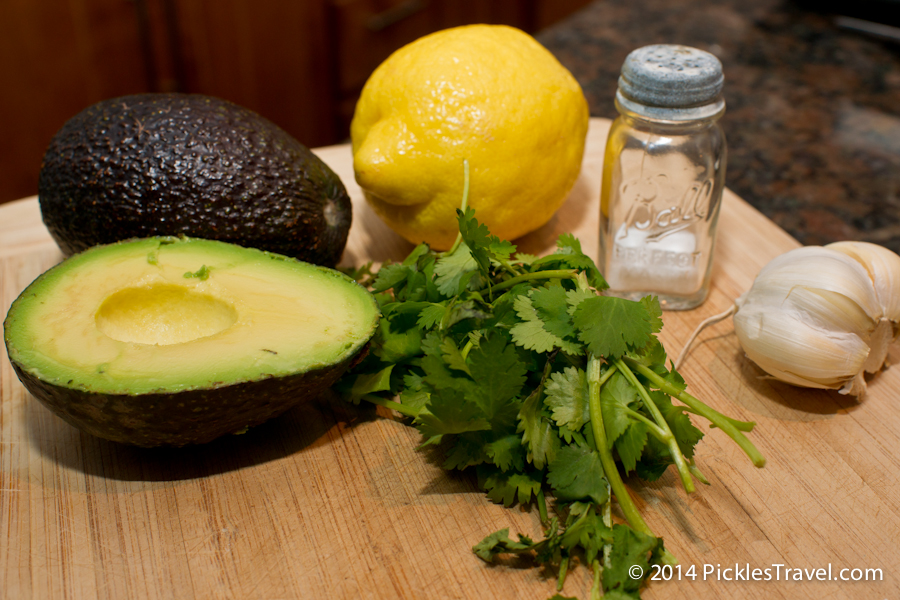 Here's what you need to make this winning Guacamole:
Ingredients:
2 Avocados
1 Garlic Clove*, minced
2 Tbsp. Cilantro, chopped (optional)
1/2 tsp. Salt
Juice of half a lemon (or 1.5 Tbsp. Lemon Juice)
1/2 tsp. Olive Oil
*Note: If you are not a big fan of garlic replace the garlic and salt with a 1/2 tsp. of garlic salt. It will give it a bit of garlic flavor but won't be very strong.

Directions:
1. Slice avocados in half and pull out pits. Scoop avocado into a bowl and mash together.
2. Add garlic, cilantro, salt, lemon juice and olive oil. Mix together. Serve with chips or to be extra healthy, serve with gluten-free crackers.
Keep your Guacamole green: An "old wive's tale" states that if you keep the avocado pit with your guacamole it will stay green longer and won't brown. This is not true, but it's a fun tidbit either way.
Fresh lemon does the trick of keeping the avocado green and fresh. If you have leftovers and want to save it for the next day then take plastic wrap and place over the dish. Push down on the plastic wrap so that it comes into contact with the guacamole on all sides. This will protect it from oxygen, which even with lemon juice (or pits) will brown the avocado over time. Store in the refrigerator and eat within 24 hours.