The best time to get out and explore Jay Cooke State Park is the winter. No mosquitoes, no ticks or any other bugs, endless adventure and possibly a steaming cup of hot cocoa at the end of the adventure. If that's not enough to convince you then here are 5 more reasons to get out and explore Jay Cooke State Park this winter.
5 Reasons Winter is the best time to visit Jay Cooke State Park
1.  Snow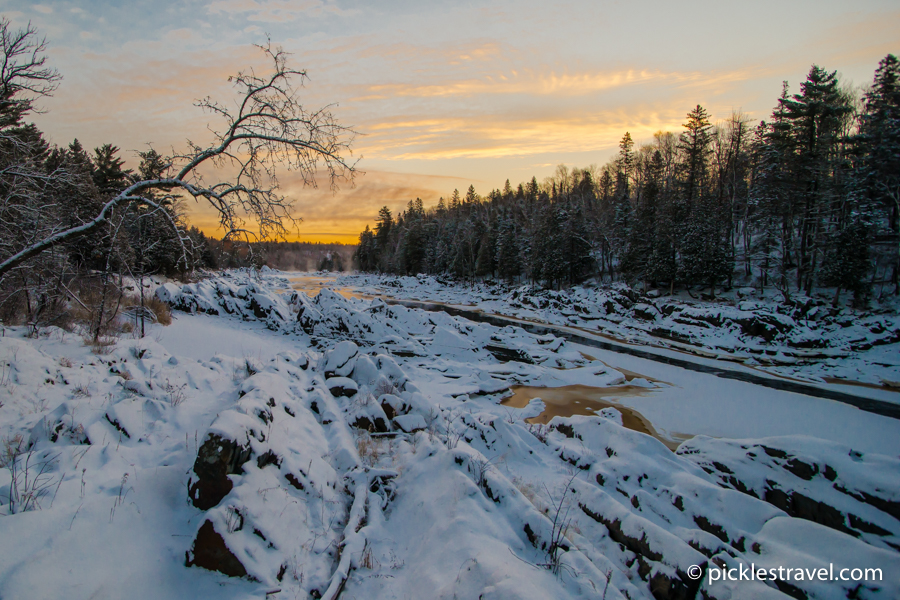 If you ask me, everything is better with snow on it. A simple, clean, white coat on everything makes for a gorgeous scene. Plus you can cross country ski, snowshoe and even snowmobile (in designated areas)- three amazing pastimes you can only do with snow.
2. Sunrise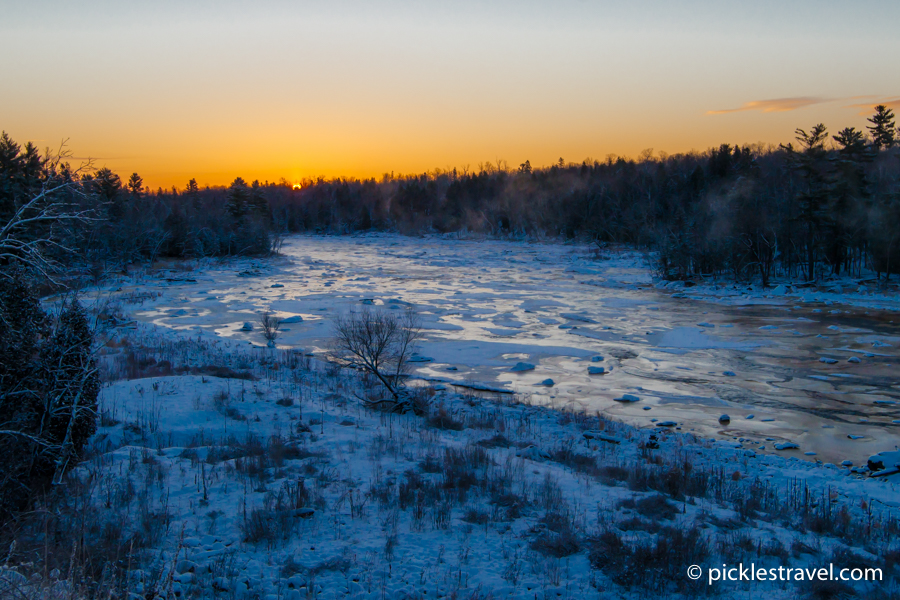 The bad thing about winter is that there aren't many daylight hours- the great thing about that is that it means it's easy to plan and be there when the sun rises and falls. Nothing beats watching the sun rise from somewhere that is already incredibly beautiful.
3. Vastness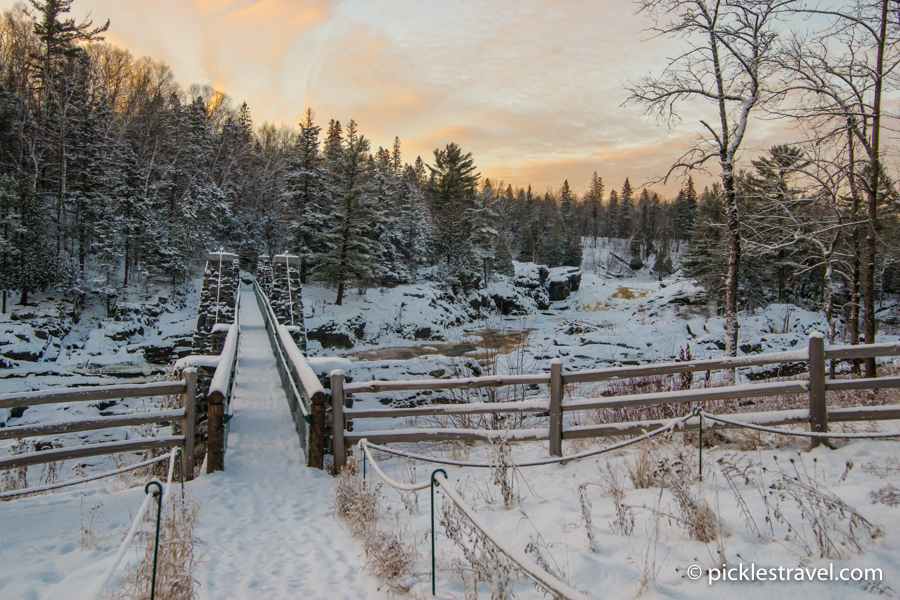 The swinging bridge at Jay Cooke State Park is only the beginning of this nearly 9,000 acre park. There are 50 miles of hiking trails to explore- so grab your snow shoes, bundle up and see nature up close and personal and at its finest.
4. No People
With over 300,000 annual visitors to the park it can be hard to "get it to yourself" so winter is the best time to explore its nooks and crannies- just you and the wildlife.
5. Camper Cabins
It's below freezing outside but you're toasty warm in your heated camper cabin. When you wake up a fresh coat of snow blankets the entire world, quieting everything- including your thoughts. Build a fire and brew a cup of coffee over it to truly get a sense of heaven.