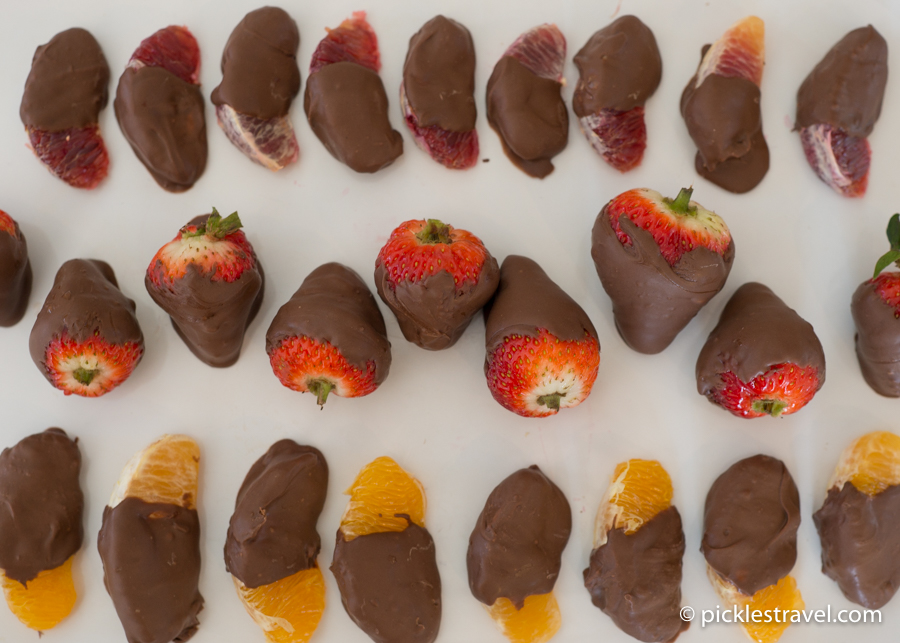 It's Academy Awards time again!  Which means it's time to plan for an unforgettable Oscar's party! What better way to celebrate the glitz and glam of some incredibly powerful movies by some of the best names in the business than by creating a menu to reflect said movies.
Last year my friend and fellow blogger Haley at Cheap Recipe Blog had the wonderful idea of creating a themed party based on all the movies that were nominated for Best Picture. You can see the last year's links here and here. Each blogger was given a movie and told to create an appetizer or dessert that reflected the movie in one way or another.
This year my movie was Arrival about alien spacecrafts arriving at Earth and the challenge of figuring out how to communicate with them. Space is the ultimate travel experience, which only a few will ever get to experience, so I figured it was a good movie for me to choose.
Much like my movie nominee from last year, there was little to no eating in the movie, but my husband commented that the alien spaceship looked like an orange slice… So from there it obviously wasn't hard to come up with the idea of chocolate covered oranges- and then chocolate covered everything else!
Chocolate Dipped Fruit "Spaceship" appetizers; delicious and ready to be eaten as finger food!
Chocolate Dipped Fruit "Spaceship" Appetizer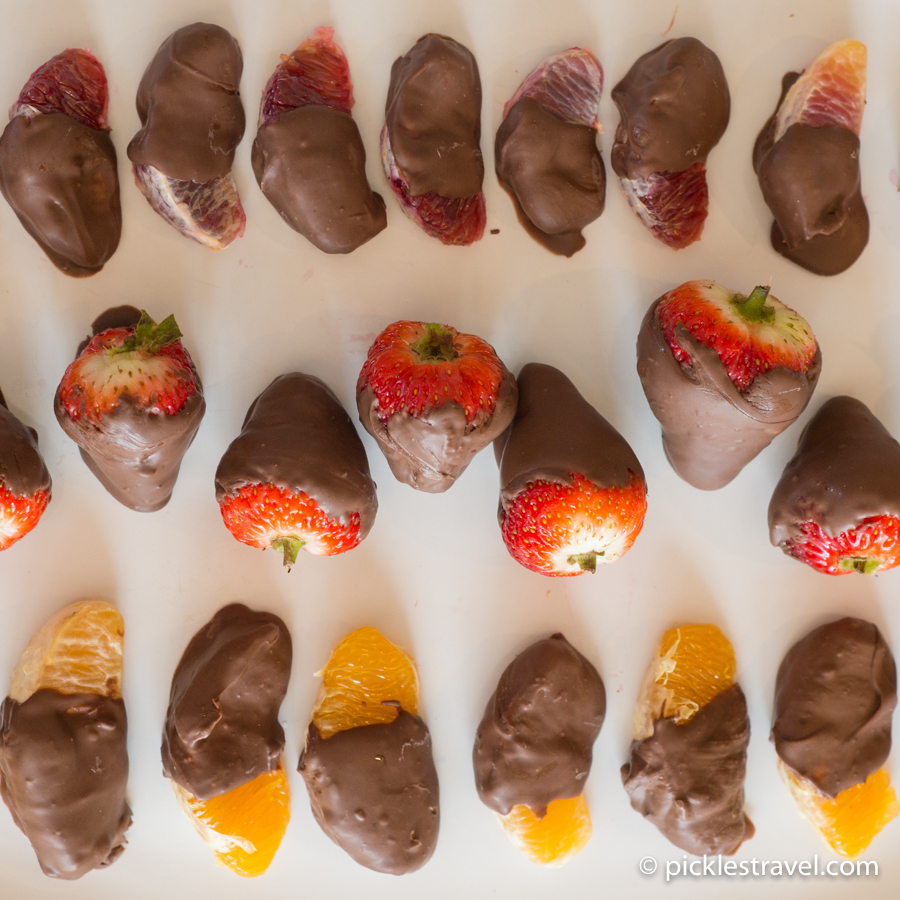 | | |
| --- | --- |
| | |

Using a crockpot set the heat on low and drop in the blocks of chocolate for them to melt (usually around 20 min) stirring occasionally just to make sure its melting consistently.

Once chocolate is melted you can start dipping fruit. Make sure fruit is patted down and dry so that the chocolate can stick. It may be easier to use a spoon to dribble chocolate over the top of the fruit- either method works.

After dipping fruit lay it out on a piece of wax paper to dry and harden. Don't place on any other type of surface or you'll lose the whole bottom part of the chocolate when you go to lift it up.
So dig in and Enjoy!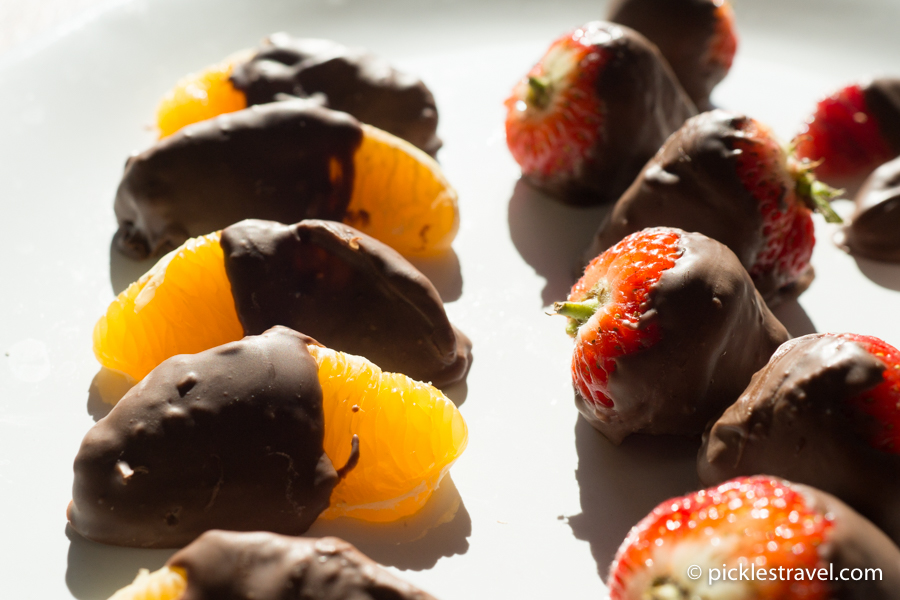 Academy Awards Blog Round Up
Now I promised an Academy Awards party for ALL the best picture nominations. My fellow bloggers have been hard at work creating some amazing dishes- read up and dig in.
Mix and match all of these great recipes for your Oscar's Party this weekend!
Fences: Spicy Buttermilk Chicken and Waffle Bites from Haley of Cheap Recipe Blog
Hacksaw Ridge: Flourless Muffin Cup Potato Latkes from Lauren of Oatmeal With a Fork
Hell or High Water: Texas Glazed Pecans from Sharon of The Honour System
Hidden Figures: Galaxy Whoopie Pies from Jessica of Femme
La La Land: Espresso Star Cookies from Suzanne of Flour Arrangements
Lion: Chicken Pakoras with Creamy Coconut Dip from Joyce of Pups With Chopsticks
Manchester By The Sea: New England Clam Chowder from Alice of Dining With Alice
Moonlight: Arroz Con Pollo Rice Balls with Spicy Cilantro Dip from Kara and Remington of K&R Adventures
Oscars Signature Cocktail: Pomegranate Ginger Red Carpet Cocktail from Grace and Maddie of Double Thyme