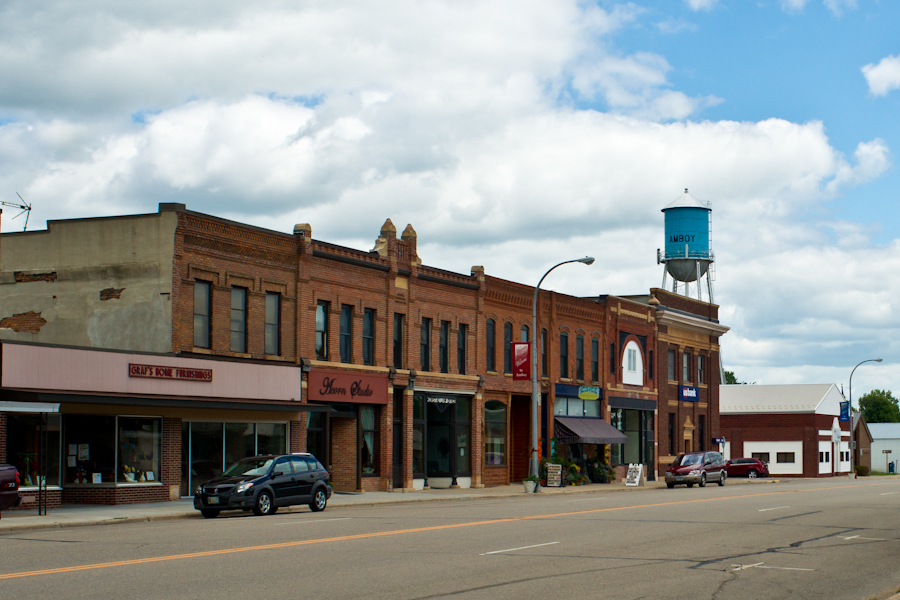 Small, rural towns don't get much notice, but sometimes they have the best dining, histories and colors of any town. Amboy, Minnesota is one of those towns.
Home to The Amboy Cottage Cafe, a quaint downtown full of little shops and the Arts n More Fesitval.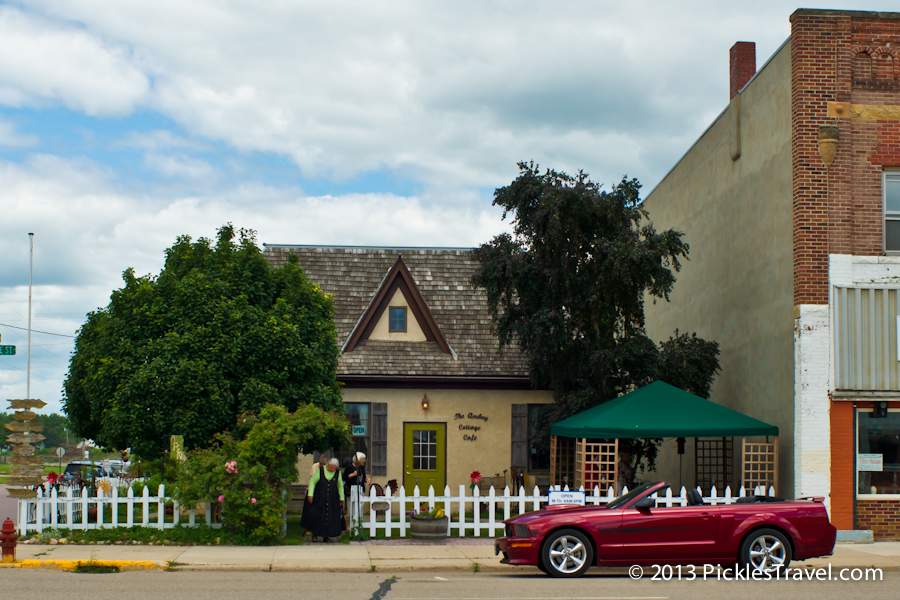 The Amboy Cottage Cafe is one of those fine dining experiences that everyone should have in their life. At least once (I plan on having them over and over again!). It truly is a cafe that is located inside of a cottage. An absolutely charming atmosphere; exactly as advertised, a tiny cottage, with only 8 or 9 tables that range in seating for 2 up to 7 people.
As described on the website reads, "Rural Minnesota is full of stories about people preparing and enjoying wonderful food together. Here in the Amboy Cottage Cafe, we cook from scratch -like your Grandmother!" An incredibly apt and fitting portrayal, you can almost imagine that you have just stopped in to visit your grandmother for a quick lunch and family update.
The Cottage Cafe is always busy. Whether you're coming for a hot mug of coffee, served out of custom made mugs, a sweet dessert with fresh berries, or a delicious "Red Cow" burger you will be happy you came. It's worth calling to make a reservation- just in case.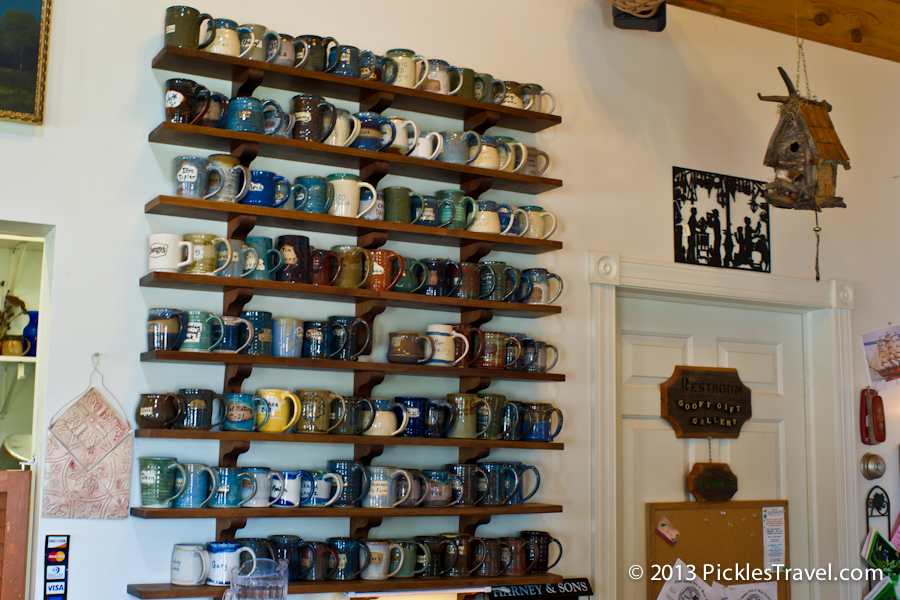 Custom mugs that sit against the far wall- welcoming in the patrons as well as leaving a comfortable, homemade feel to the decor.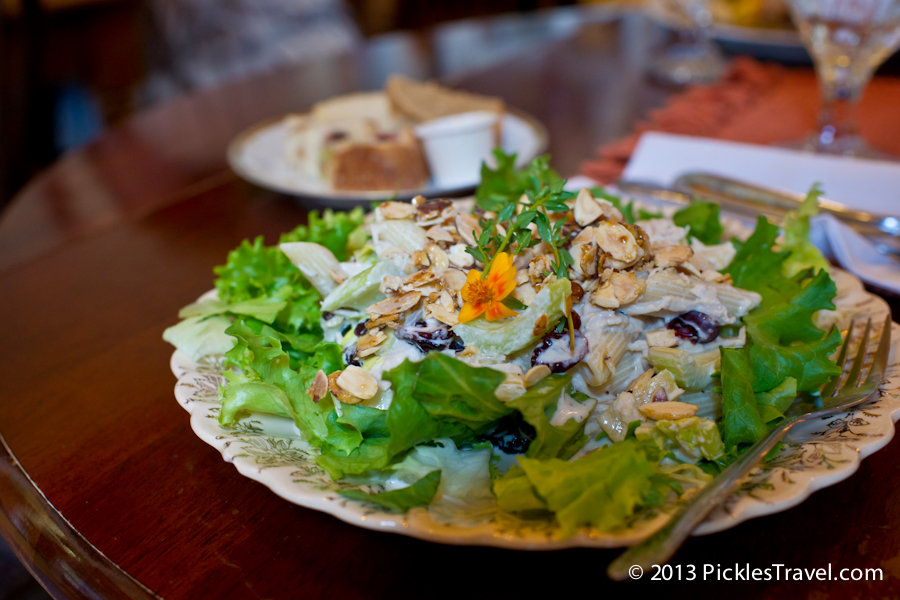 Their food specials of the day are always hard to beat. Above features their Pineapple Chicken Salad and below is their mouthwatering Raspberry Bread Pudding.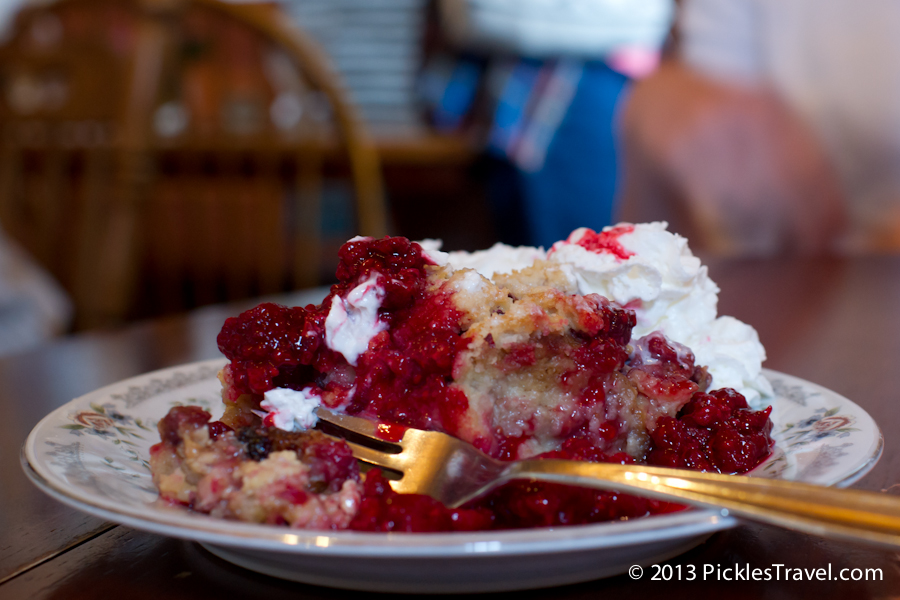 Cafe hours are from 9 a.m. – 1 p.m. on Sundays, from 6 a.m. – 8 p.m. Tuesday to Thursday, and 6 a.m. – 9 p.m. Friday and Saturday. The cafe is open on Mondays from 6 am to 8 pm only during the summer.
To get there: Take Highway 169 South out of Mankato or North out of Blue Earth turn east onto West Maine Street (at the Casey's General Store and Gas Station). The Amboy Cottage Cafe will be on your left, just past the feed elevator.
When the weather's nice, walk around to the back of the cottage. There is additional seating there. Bring a bottle of wine to share- there's no corking fee.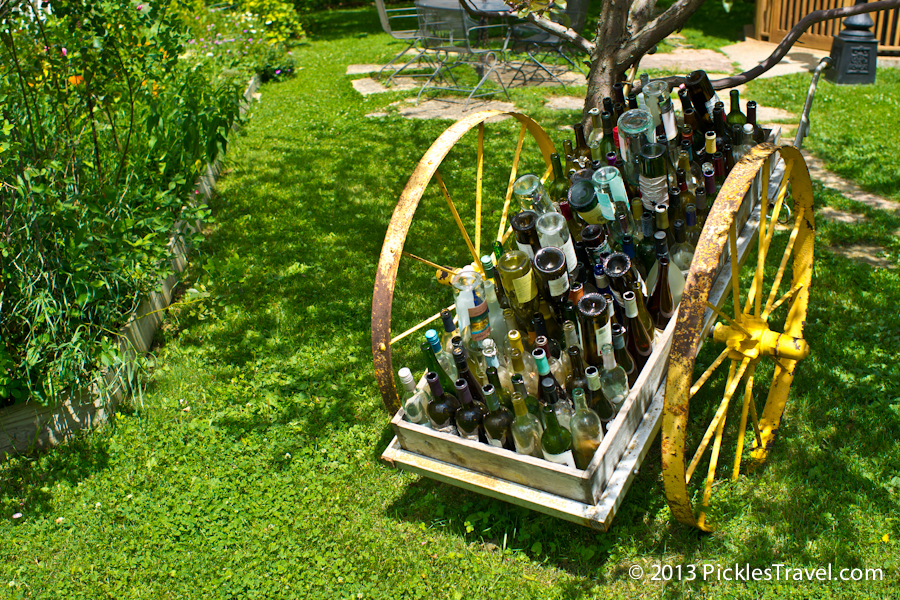 Artistic Community
The second weekend in September is Amboy's annual Art n More Festival- but there are creative and artistic elements throughout town always. Just drive into town on Maine Street and you'll see plenty of evidence of that- from Barn Quilts for sale to a whosville house raffle!
Rural Farm Community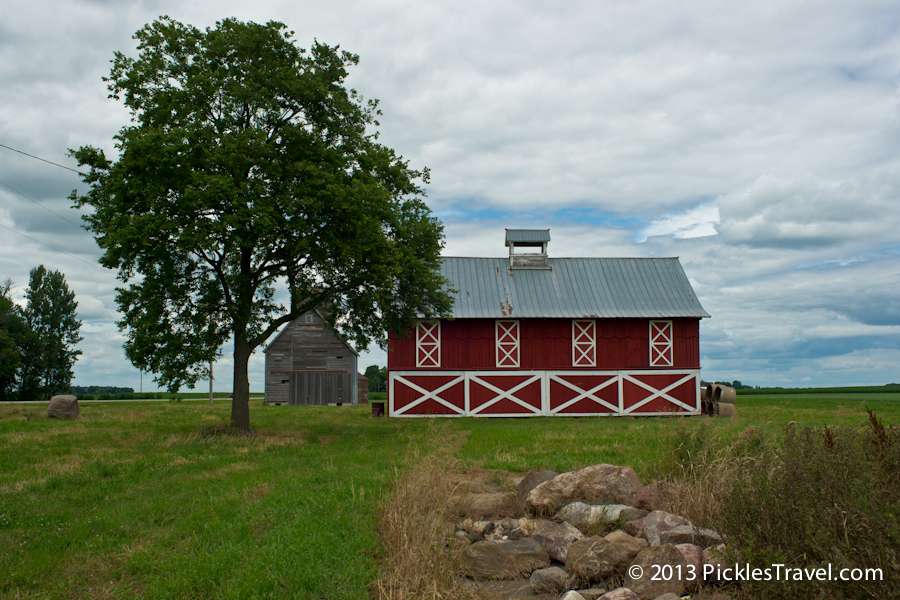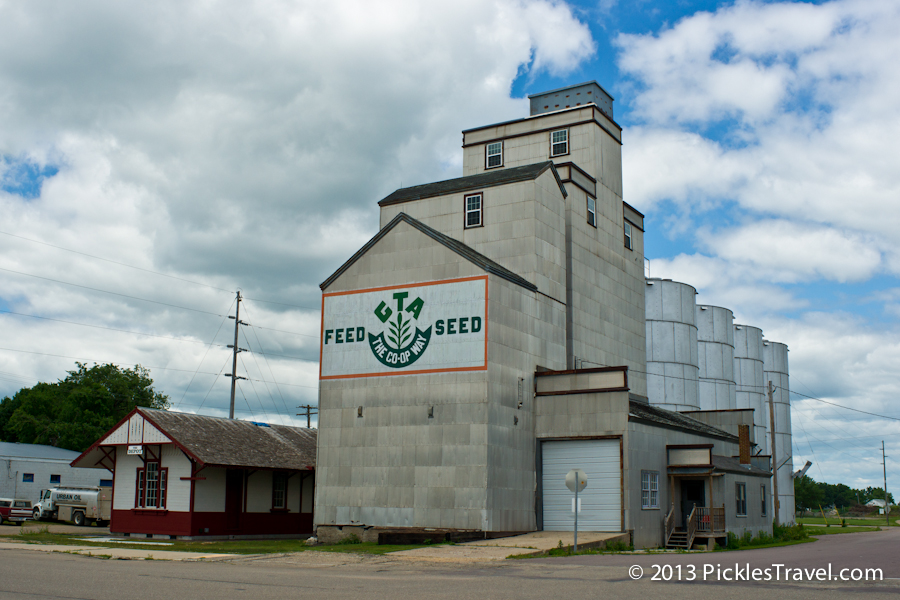 It may seem a juxtaposition to have fine dining next to a feed elevator, but it all works, and it fits together like the pieces of a barn quilt. The dining resembles visiting grandma- on the farm.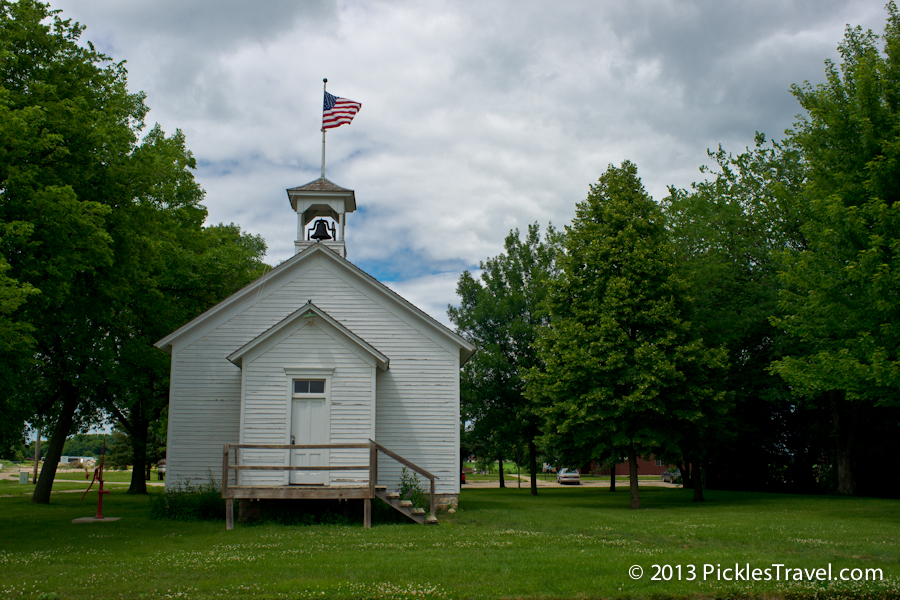 The artwork all has a very creative and country feel- from barn quilt artwork to landscaping art made from old tractor parts. Plus anywhere that is this close to 'God's country' and that preserves an old schoolhouse for historic value has to be pretty fantastic.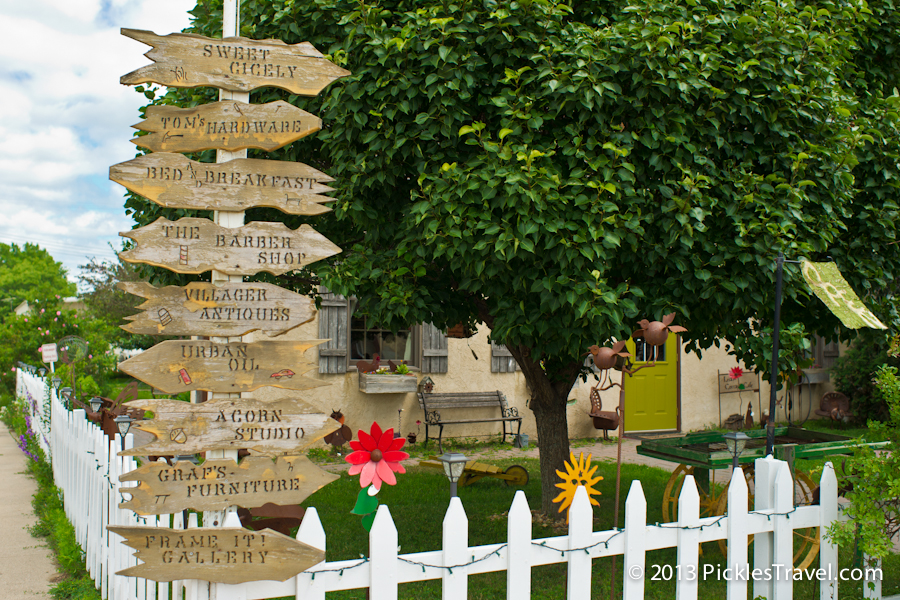 As the signs outside The Amboy Cottage Cafe show, there is plenty of business in Amboy so swing in to enjoy all that it has to offer.
How to get to Amboy:
Take Highway 169 South out of Mankato or North out of Blue Earth turn east onto West Maine Street (at the Casey's General Store and Gas Station). Maine Street will bring you to the heart of downtown.