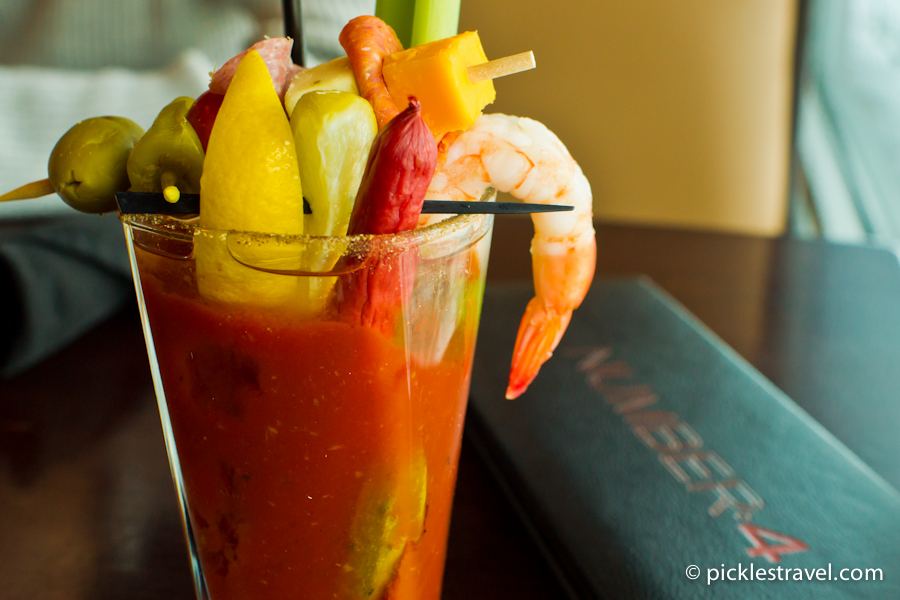 A weekend morning brunch is never complete without a perfectly made bloody mary. Mankato has several restaurants that know what they're doing when it comes to bloody mary perfection.
Best Bloody Mary: Mankato
Wondering where to start your adventure this weekend? Number 4 is the place to go for the very best bloody mary in the Mankato and North Mankato area of south central Minnesota.
1. Number 4: The Weekender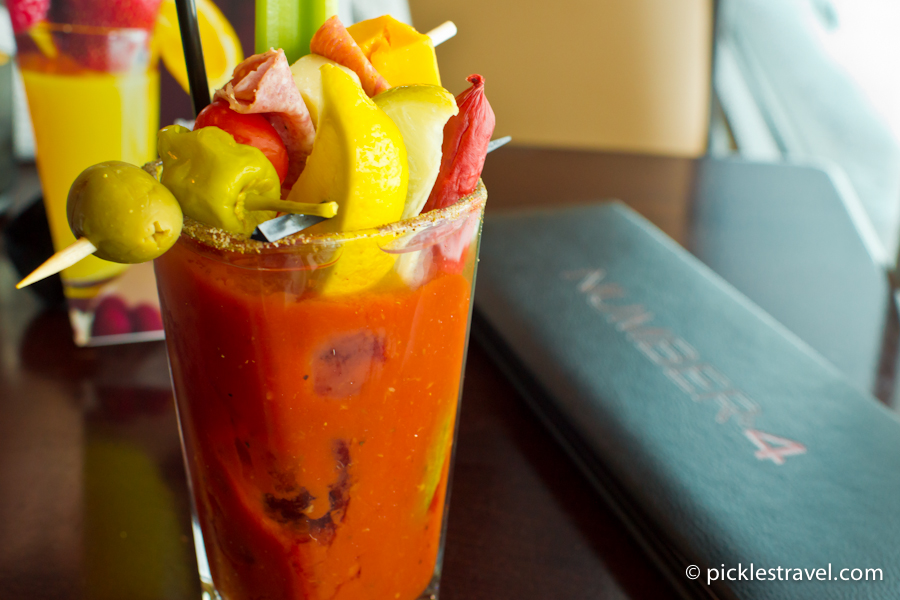 When it comes to toppings 'The Weekender' wins, hands down!
There are so many great things to say about the 'The Weekender' Bloody Mary at Number 4. The first being the fact this drink is a meal in and of itself! Shrimp, Pickle, Meat Stick, Olives, Cheeses, Peppers… the list goes on and on.
You wouldn't even need to eat anything else after ordering one of these Bloody Marys, but no brunch is complete without eggs. Luckily ordering 'The Weekender' comes with a FREE breakfast of eggs, bacon/sausage and breakfast potatoes.
124 East Walnut Street, Mankato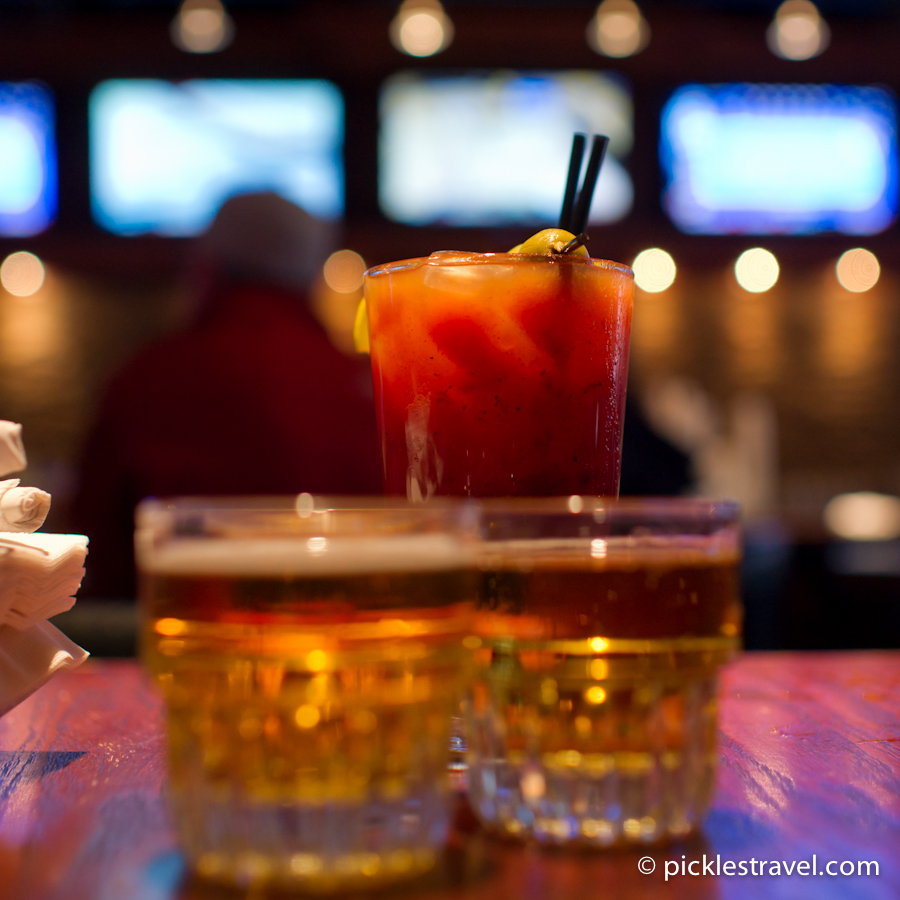 What Rounders lacks in crazy toppings it makes up for in flavor and spice. Their spicy bloody mary is worthy of any spicy food competition. It does include a pickle and 3 olives, so it's definitely not lacking in toppings.
Did I mention that it only costs $2.50 until 3 PM on Sundays?! If that doesn't warrant a high rating then I don't know what does!
414 South Front Street, Mankato
While usually served in a plastic cup, the bloody mary at Hooligan's has terrific flavor and spice. The pickle spear is usually pretty great too- they'll even throw in an extra if you ask nicely.
1400 Madison Ave Suite 210, Mankato
4. Pub 500: Bloody Mary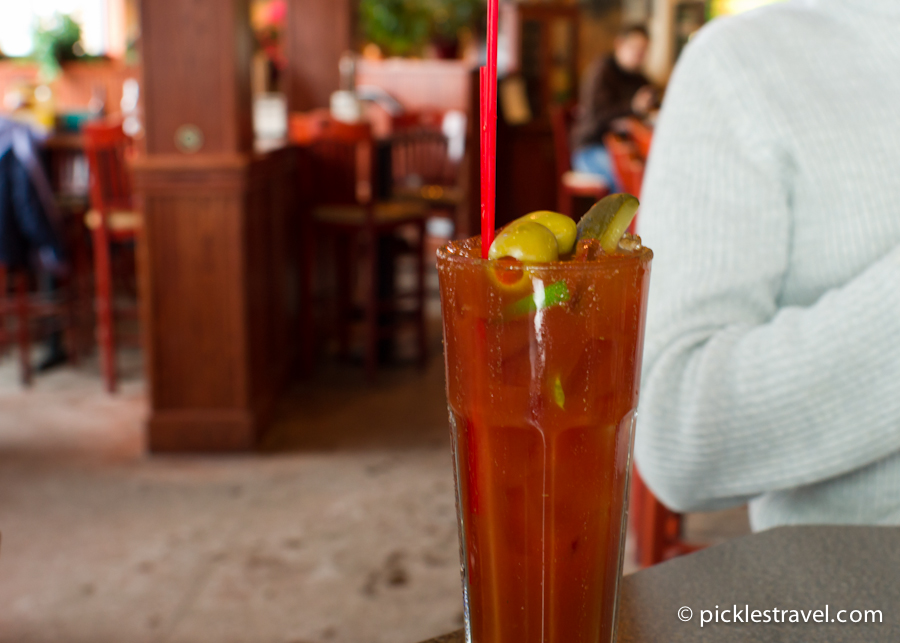 Pub 500 adds a "creative twist" to their bloody by adding in a quick shot of beer. I really dislike the flavor of beer so this was a shock and sort of destroyed the flavor for me. Just note that beer is a great addition if you're a fan, if not, just ask them to leave it out. What the Pub 500 bloody mary lacks in flavor (to me) the ambiance makes up for in comfort.  You could just skip the bloody mary altogether and just go for the live music and maybe a bread pudding…
500 South Front Street, Mankato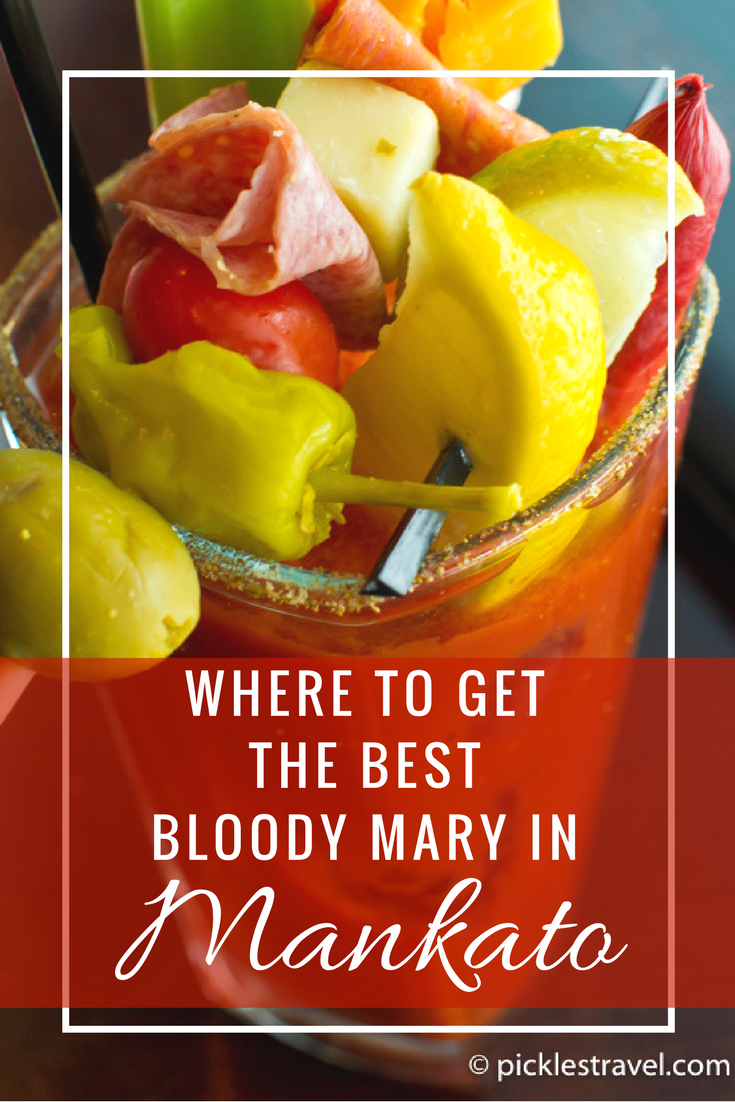 Doesn't a good brunch bloody mary just make the weekend?! Where is your favorite Bloody Mary spot in Mankato?
Or try making your own with this amazing Clamato juice recipe.