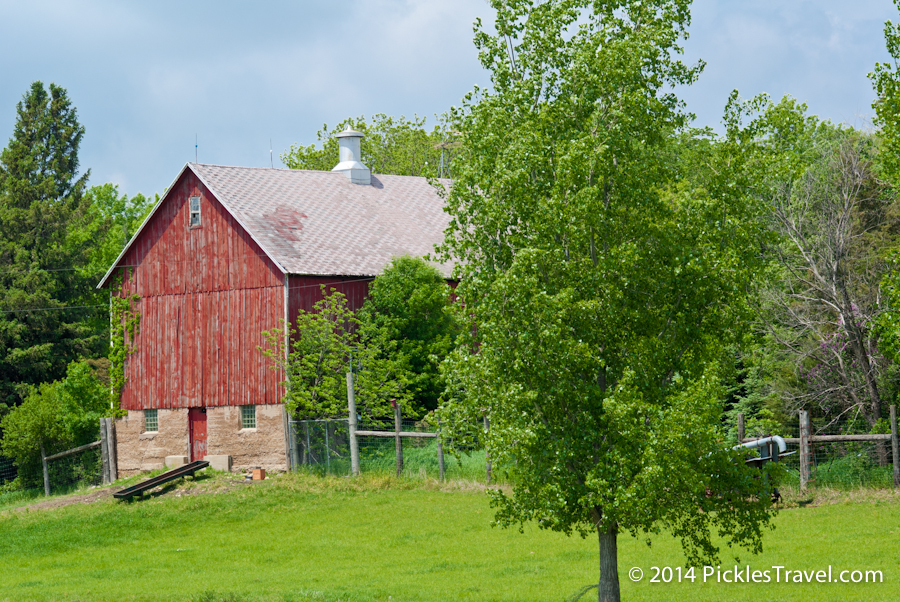 This big red barn is found way out in the country on a gravel road, away from everything but it's farmer and animals. It's home to the animals that pasture next to it and probably a bit idolized by them as well, as it's from the barn that their food arrives.
Love Barns? Enjoy more from the August Daily Barn Love series.
Do you love rural life and barns as much as I do? Then we have something in common! Keep in touch by liking Pickle Travel blog's Facebook page or following my Rustic Barn Life board on Pinterest. I will always have something rural and barn-loving to post about!