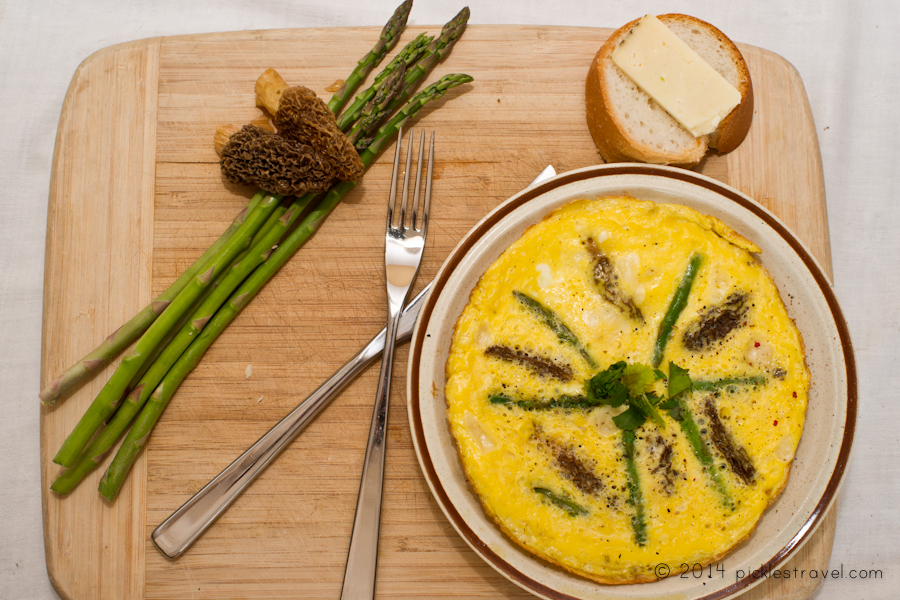 Spring is here! Which more than anything means morel season to lovers of wild edibles.
Morel Mushrooms are an edible wild mushroom that is truly a Spring treat. They only pop up for a few weeks every Spring and are incredibly difficult to find, making their slight woodsy flavor all the more desirable. You may be able to find them in a food co-op store but you are going to pay as much as $50/pound, so grab a friend and search the woods!
Morels taste wonderful with a variety of foods and are great mixed with eggs and other early spring vegetables, like fiddlehead ferns and asparagus.
A quick scrambled egg dish of morels and asparagus is delicious and easy, but they look more beautiful featured in a frittata.
Morel Mushroom & Asparagus Frittata
Start with your main ingredients-
Morel mushrooms
Asparagus
Eggs
If you are starting with dried morel mushrooms make sure you soak them in water first.
Chop up the asparagus into 2″ pieces and lightly sauté them in olive oil so that they are soft on the outside, but still have a slight crunch when you bite into them.
Mix up your eggs and pour into a single serving frying pan.
Slowly add the morels, asparagus and cheese to the eggs, in a pattern that highlights their beauty. Cover pan and let sit until cooked through.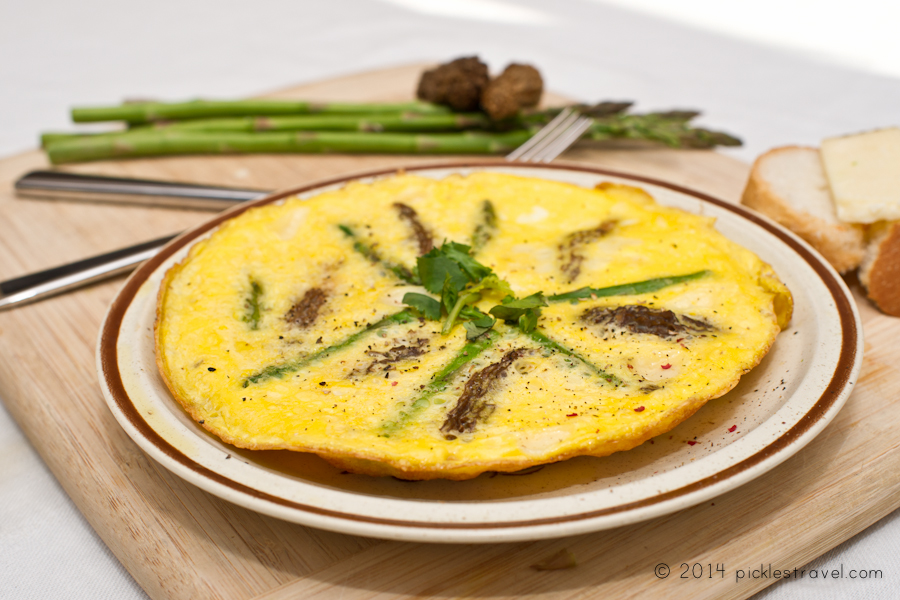 Serve warm. Enjoy your Spring!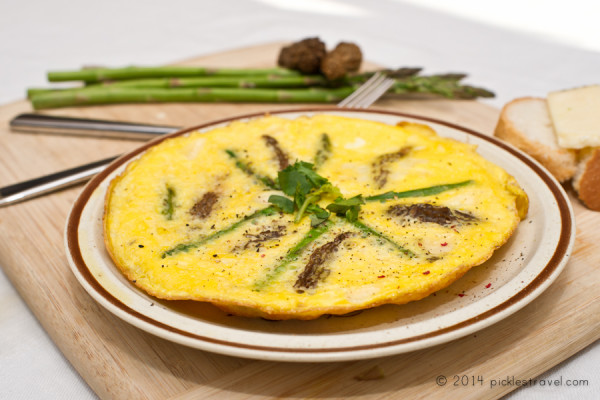 | | |
| --- | --- |
| | |
Instructions
Heat a small fry pan to medium heat. Add butter and allow to melt and completely coat pan.

Lightly sear asparagus and morel mushrooms. Remove from pan and set aside.

Pour well beaten eggs into frying pan. Lower heat to low. Top with cheese, morel mushrooms and asparagus. Cover pan with lid and allow to cook for 3 to 5 minutes. Serve warm with salt and pepper to taste.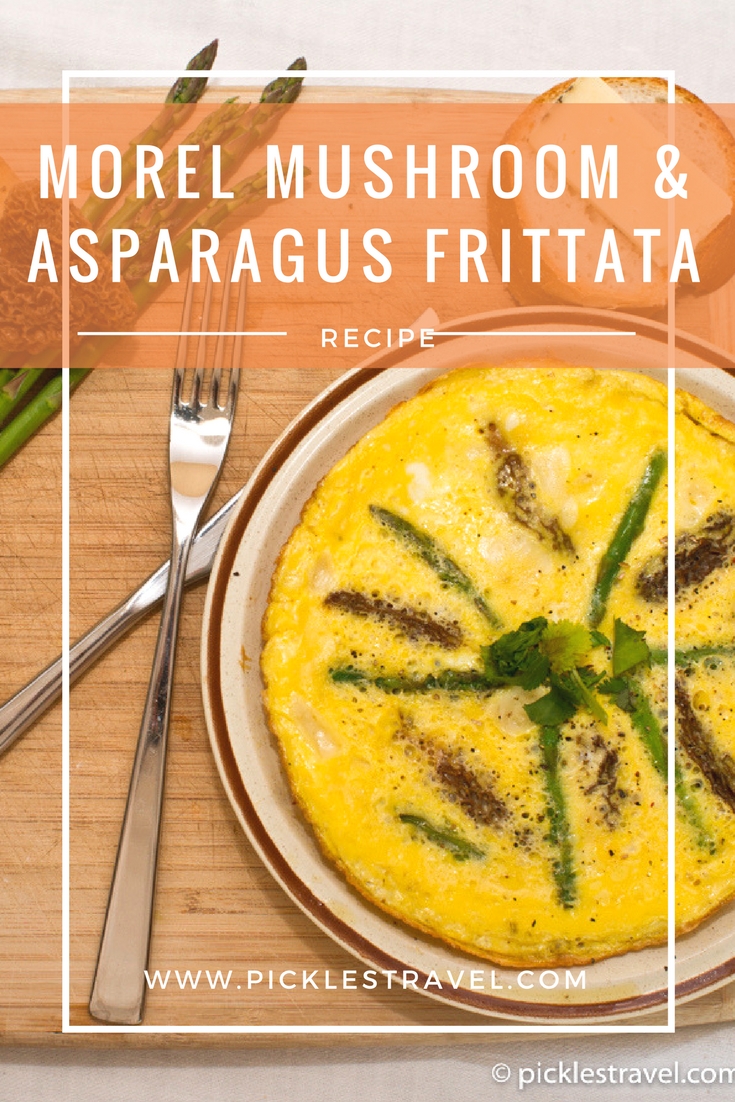 Do you love wild edibles as much as I do? Let's connect on instagram.