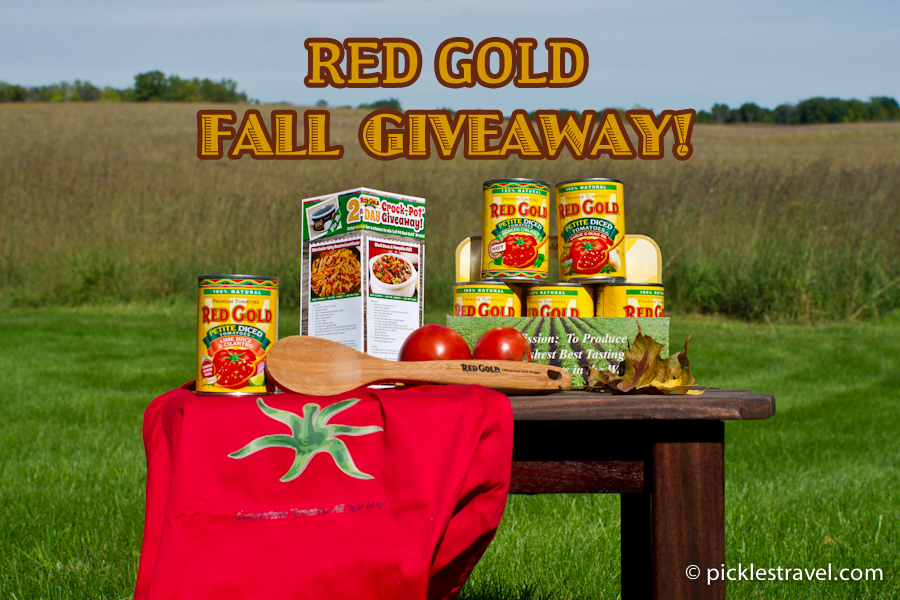 Red Gold is currently celebrating the harvest season, and in honor of the event are offering a fantastic giveaway of an apron, wooden spoon, and tomatoes to one lucky reader.
Disclosure: Red Gold gave me the apron, spoon, and canned tomato varities you see pictured above and provided the giveaway prize at no cost to me. However, all opinions expressed remain entirely my own.
I love using canned tomatoes all year long for my many recipes. I usually can my own, but as you know, last year my tomato garden did not fare so well and this weekend we had a terrible freeze which killed all my plants, save the few that I had the foresight to cover. So yet again, I won't have as many canned tomatoes in my pantry as I use over the winter. Luckily canned tomatoes like Red Gold are readily available and add that nice flavor to any dish. Especially in my Spicy Crockpot Chili!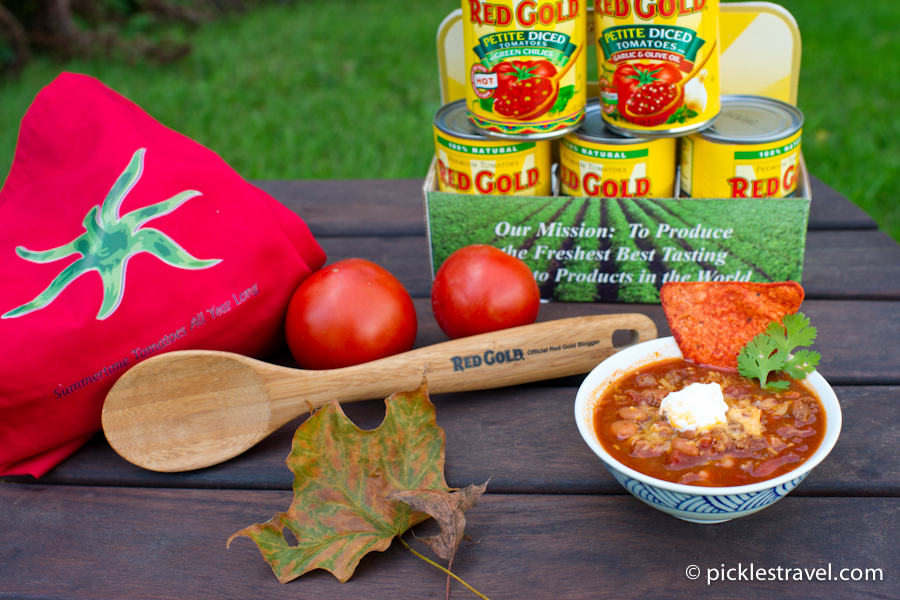 I made my delicious, and admittedly spicy, Crockpot Chili over the weekend using the Garlic & Olive Oil Red Gold Tomatoes, combined with fresh tomatoes from the garden and they were a fantastic combination! They add just a hint of sweet flavor, which goes nicely with the spices I use. I would use them in my chili any day (except for when I have fresh tomatoes out of the garden, but that's only 2 months of the year).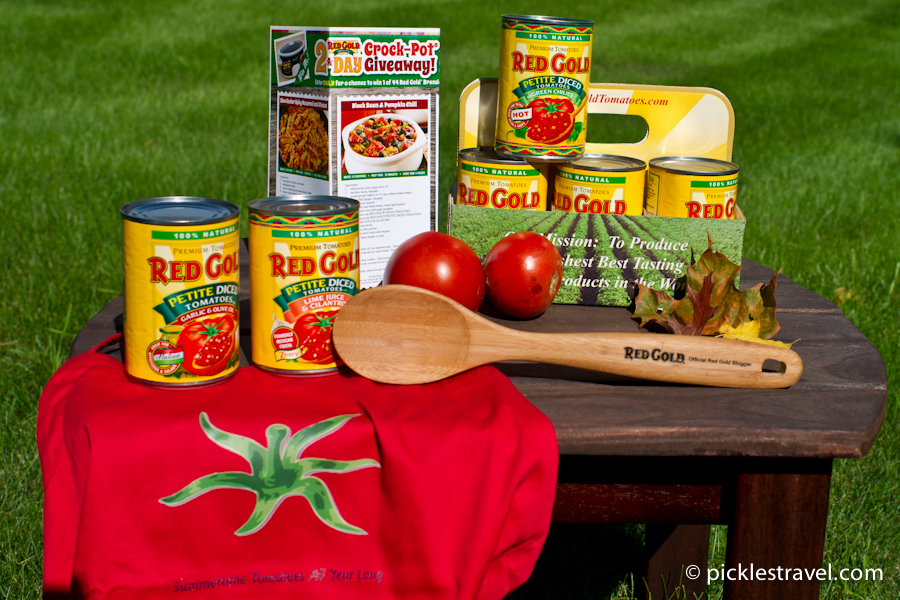 The Giveaway
The giveaway consists of a variety-pack of tomatoes plus an apron and recipes from Red Gold. The tomato pack contains Red Gold Diced & Green Chilies, Chili Ready, Garlic and Olive Oil, Lime juice and Cilantro, and Diced Tomatoes, plus a Red Gold apron, and wooden spoon.
The kit also contains some scrumptious crockpot recipes like slow cooker pulled pork- mmmm. There are so many things you can do with these tomatoes that I suggest letting your mind go wild and enjoy the flavors.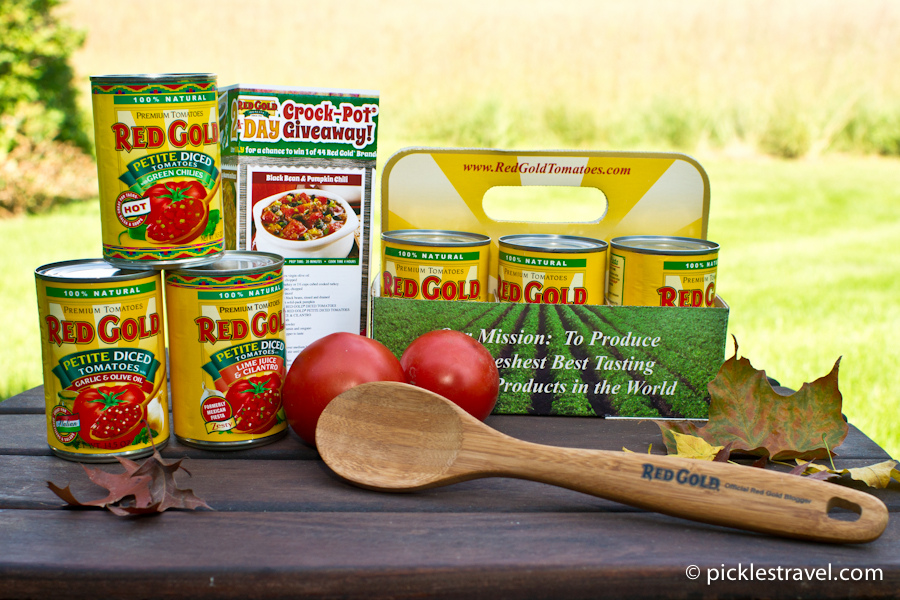 Here's how to enter.
Leave a comment on this post and tell me what your favorite kind of chili is. Do you like white chili? Or perhaps you like your chili thick, almost like stew? Or are you like me and all about the spice?
Comments will close at 11:59 pm on Monday, September 22, 2014. Winners will be chosen at random and will be posted to the blog on Tuesday, September 23, 2014
Giveaway open to United States residents only. No purchase necessary. The number of eligible entries received determine the odds of winning.
One comment per person, please. Entries must be left via the comment form on the blog at the bottom of this post.
Void where prohibited by law.