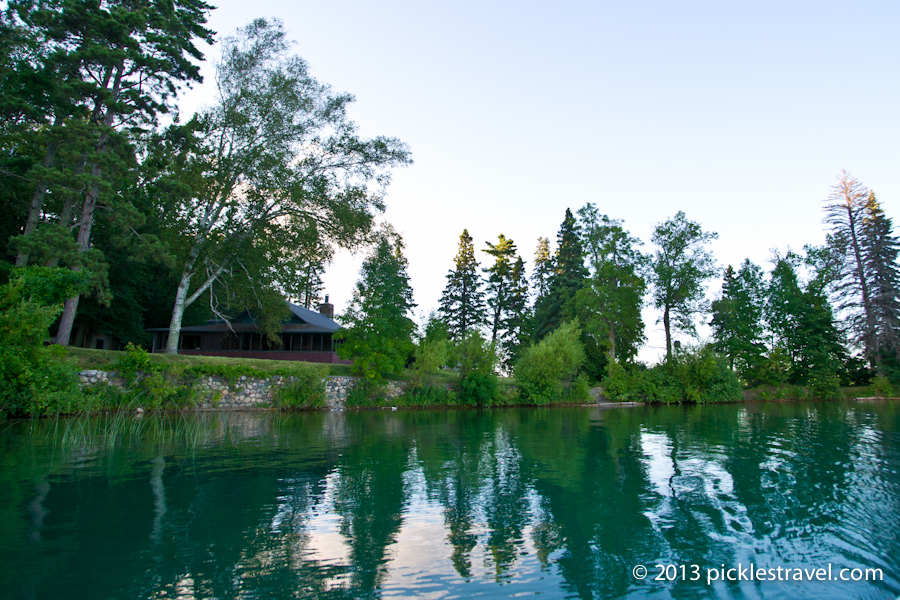 Take a step back in time when you visit the Joyce Estate, located within the Chippewa National Forest.
Although hard to reach, a 2.6 mile hike, or the 5 minute boat ride across Trout Lake this place, once a 4,500 acre resort, will captivate your senses.
Hearing: Quiet
Because it's so removed from the rest of population, the first thing you will notice is the silence, and the sounds of the birds.
Your Sixth Sense: Curiosity
Your curiosity will get the best of you and you'll want to start exploring the few outbuildings that still exist, of the original 40 that once were!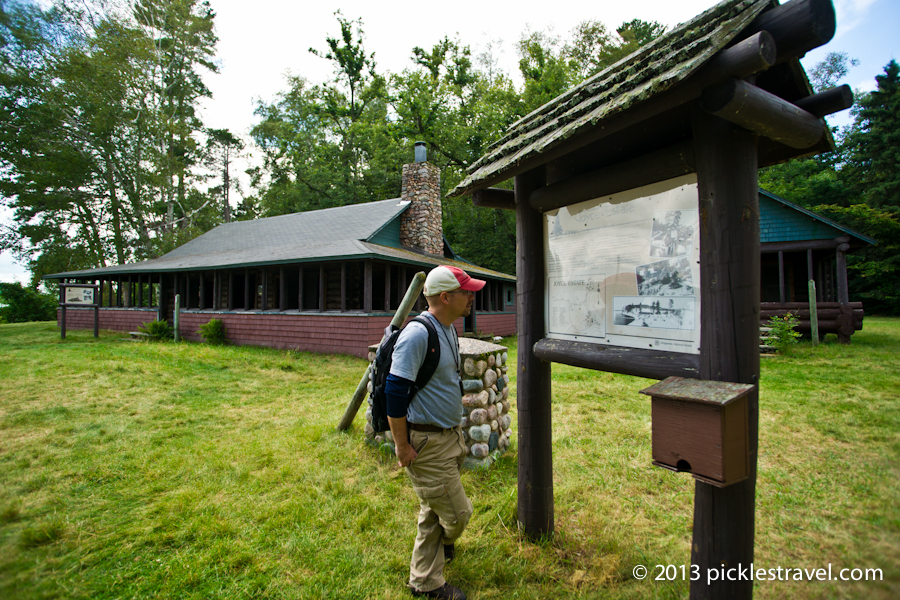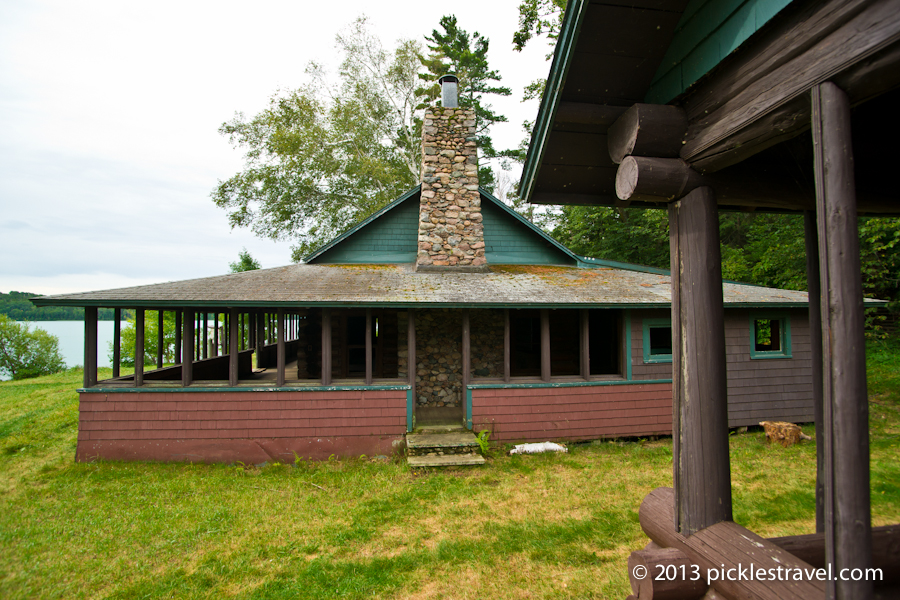 Can you imagine waking up to those views! Or being at a party – wearing a flapper dress? Let your imagination go wild with what it was in its hay day.
Smells: Freshness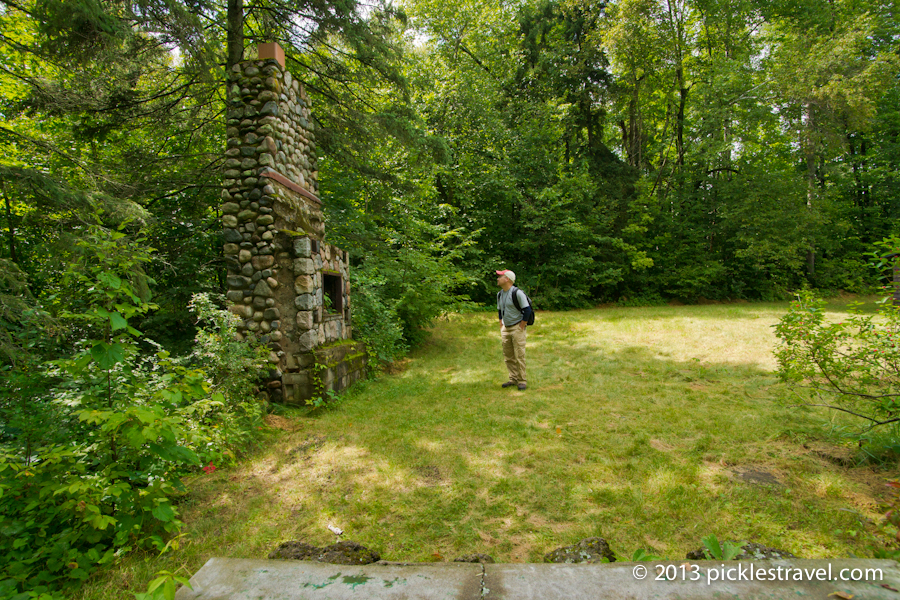 Breathe in the fresh air. It doesn't get any better than this- on a peninsula, surrounded by a lake, in the middle of nowhere, surrounded by nature.
The downside of nature (if you can call it that, I personally love the affect nature has on abandoned buildings) is that many of the buildings have been lost to time, though anything that was made of stone remains. The park service has done a great job of labeling each location with a number, which corresponds to this map– so you know exactly where you are at all times.
Touch: Textures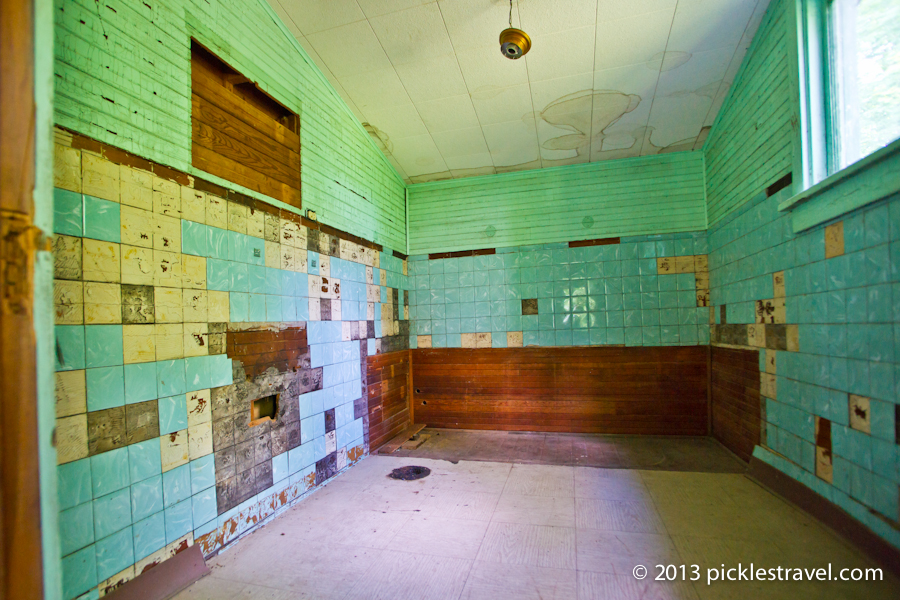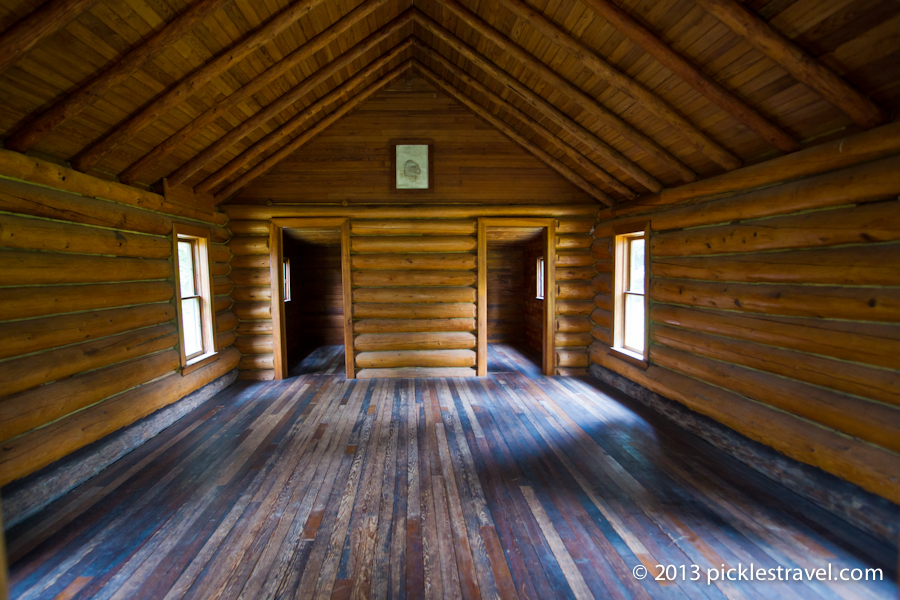 Really get to know the place. Run your hands over the old tile in the bathrooms, feel the old stones of the chimneys, picture someone laying the floorboards as you feel them underfoot…
I personally couldn't get enough of the gorgeous woodwork! The colors and skill. As a real estate agent I spend a lot of time in houses, and have never seen floors this gorgeous!
Taste applies to my next post about the Joyce Estate, but I promise it's there too!