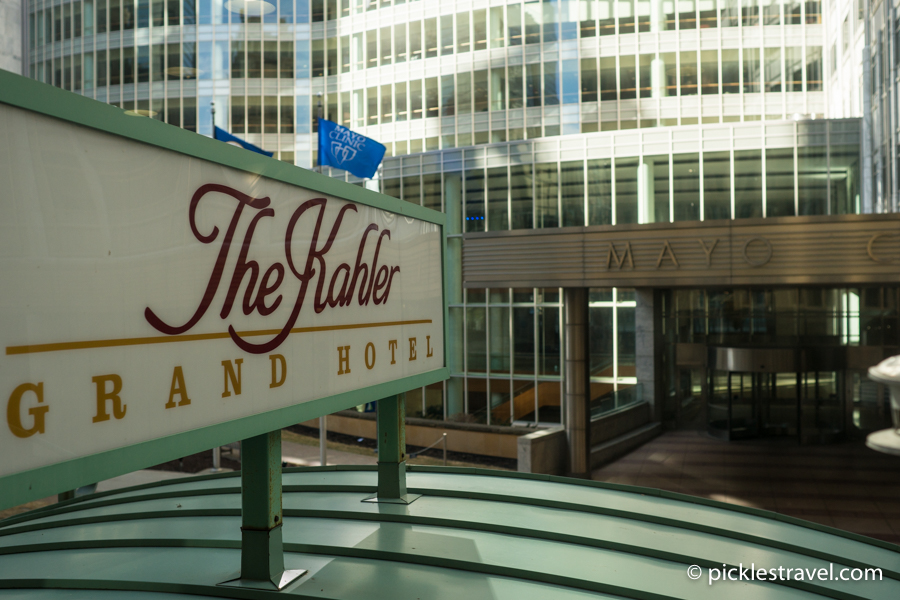 If you're thinking about spending the weekend or a few days in Rochester to explore the city (start with this guide), or for a visit to the Mayo Clinic, then you'll want to stay downtown- in the heart of it all. Luckily the Kahler Grand Hotel sits at the center of it all.
We had the tremendous opportunity to spend the night at the Kahler Grand Hotel as part of a visit to Rochester, MN to explore the SocialICE event on Explore Minnesota's behalf. Our room at the Kahler Grand Hotel was comped but all opinions expressed are my own.
Note: This post may contain affiliate links, which means I may make a tiny percentage if you buy something using them. I only recommend places and products that I know and trust that I think can help you.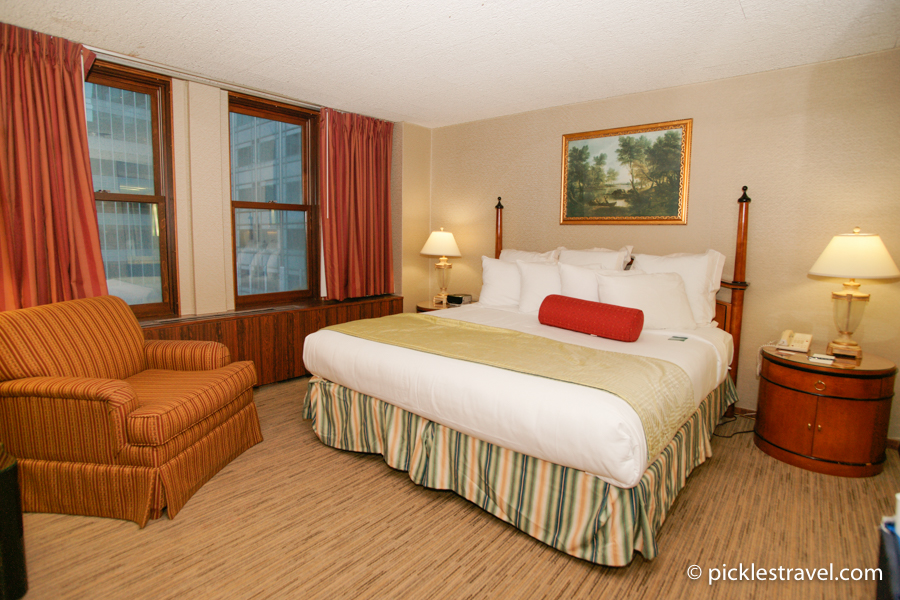 Suite
The suite we stayed in was decorated and kept with a historic feel. It was a two-bedroom, three-bathroom suite with a large parlor separating the two bedrooms. The bedrooms were reasonably sized- with enough room for a king bed, desk, dresser (or chair) and TV .
We spent a fair amount of time in the living room. An incredible space with a mini fridge, writing desk, two couches, microwave, coffee maker (no tea) and lots of window views.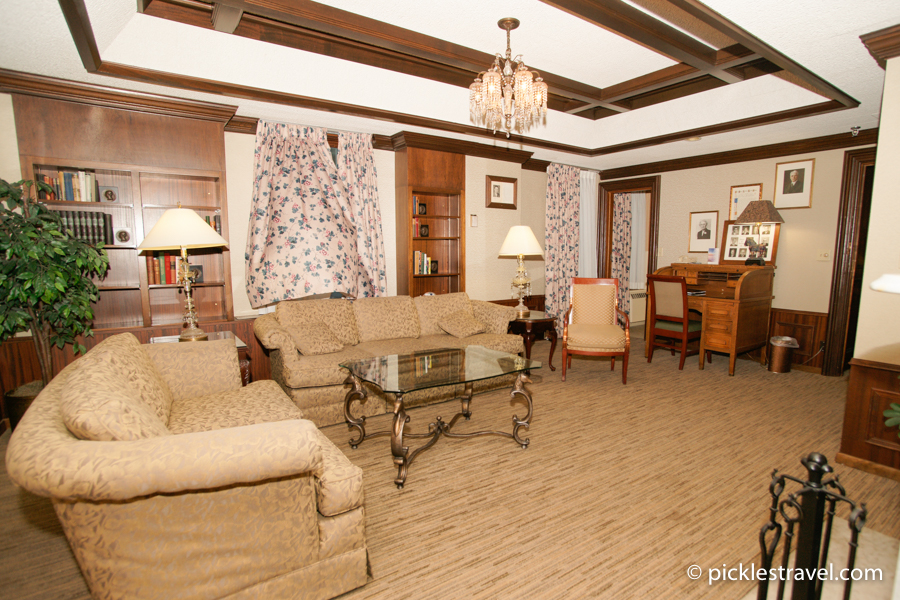 There was a large marble "fireplace" that was once probably the only source of heat to the space. Now it only sports an orange light that gave off a beautiful, soft glow, but no heat (boo).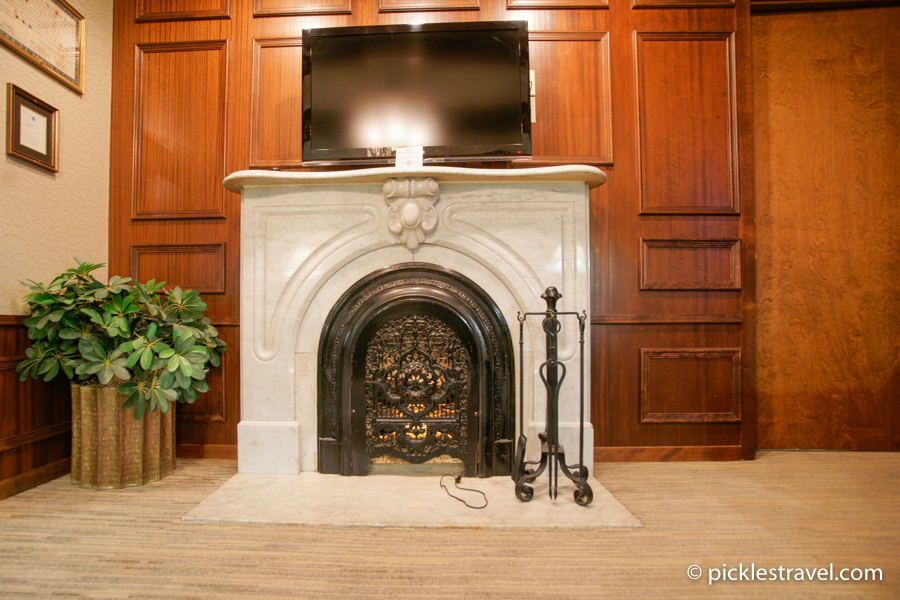 The bathrooms ranged in size from small (barely fitting a toilet and tub- with a large vanity and sink outside) to a very decent full size bathroom with extra space to "play". I loved the scalloped sink and the 1960s flower decorations on the mirrors. And while these pieces were older they were so well kept and nice that it didn't feel dated. I loved the feel- but I am an old soul after all.
My 7-month old son loved it too though and even fit nicely in them enough to spend at least 15 minutes playing in front of the mirror!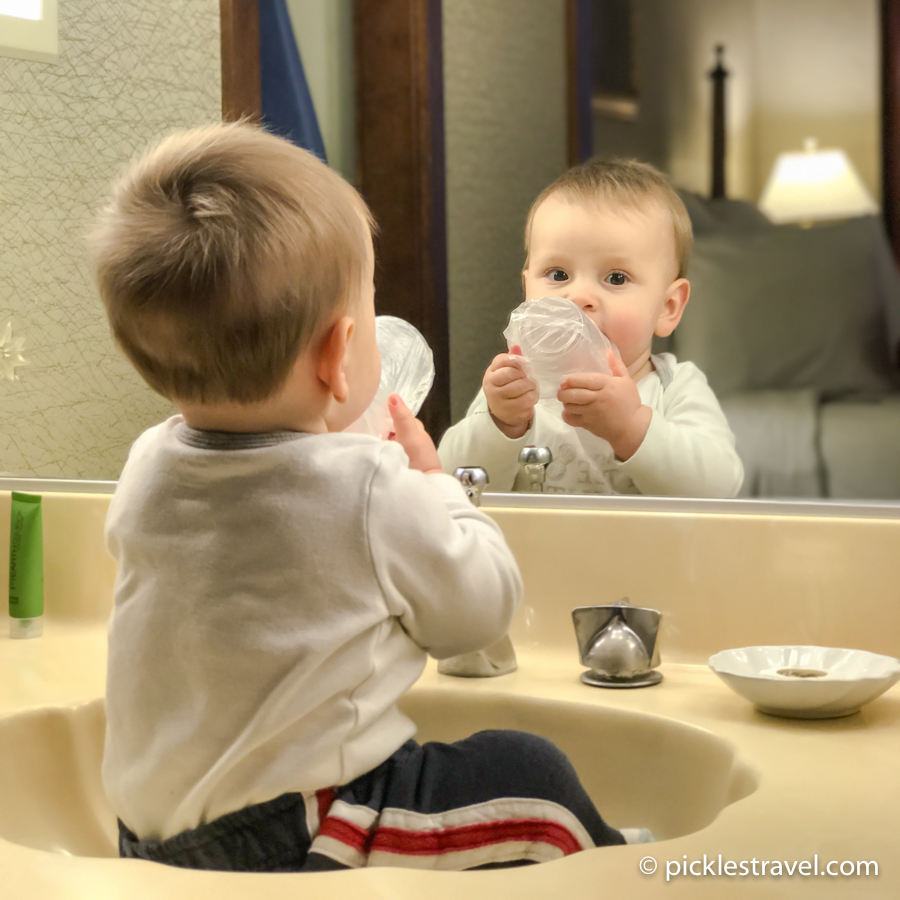 Beds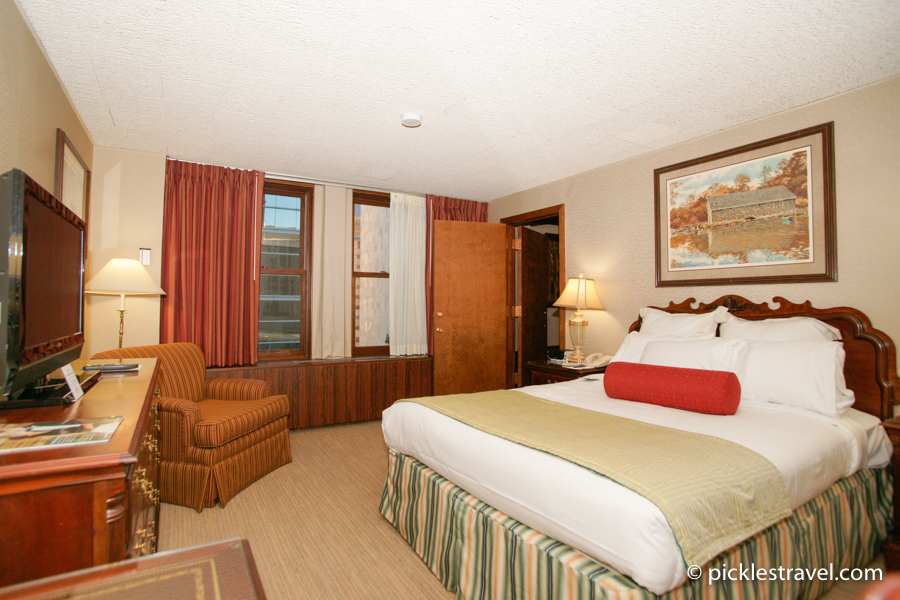 A good night's sleep is the most important part to any hotel stay and I loved the beds. Just the perfect combination of give on the bed. It was soft enough, even without a pillow top, but didn't engulf you. The pillows were huge and fluffy- I'm a stomach sleeper so don't really like pillows, and when I do I like really flat ones, so they weren't my cup of tea. That being said, they were absolutely amazing for sitting up and reading in bed- and if you like big pillows they were super soft and amazing!
Pool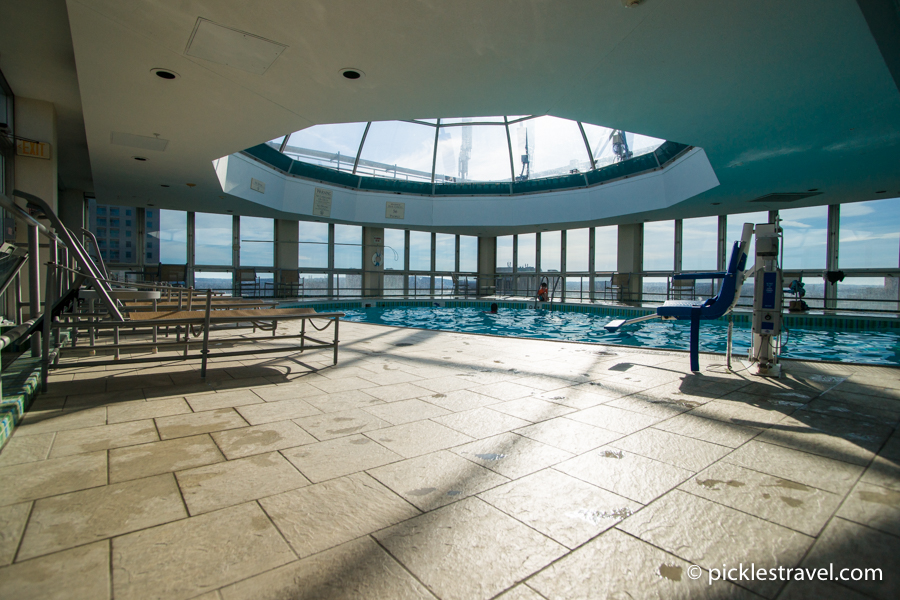 Indoor, rooftop pool. Talk about being kid and adult friendly at the same time!
It's a huge space with a hot tub, swimming pool and plenty of room to sit and enjoy the view. The dome window over the pool is so cool- I'm thinking star gazing from the pool on my next stay!
This is such a wonderful amenity that the Kahler Grand Hotel has- you could easily pass the day away in this space!
Spaces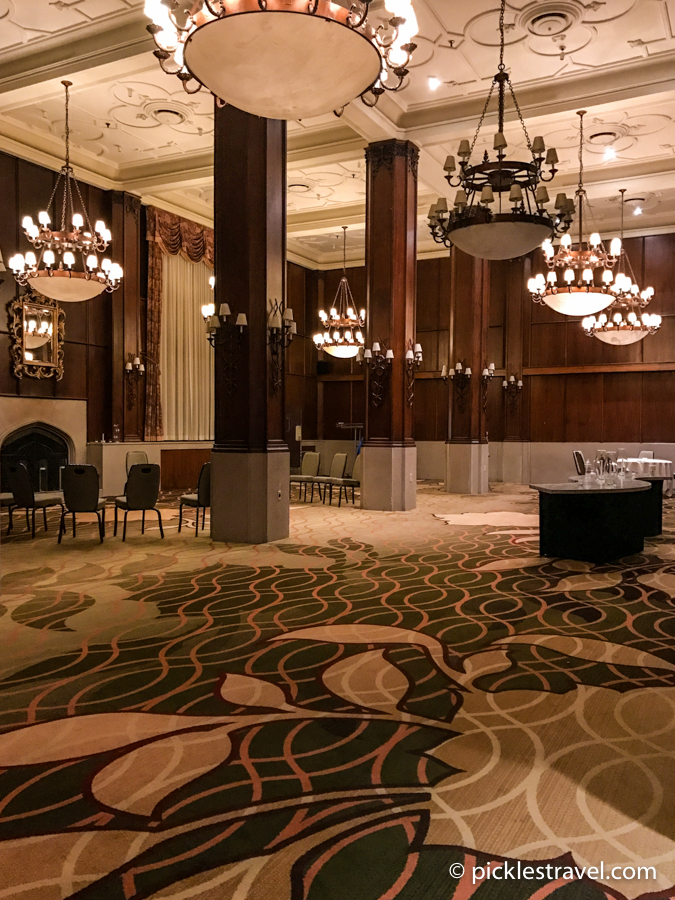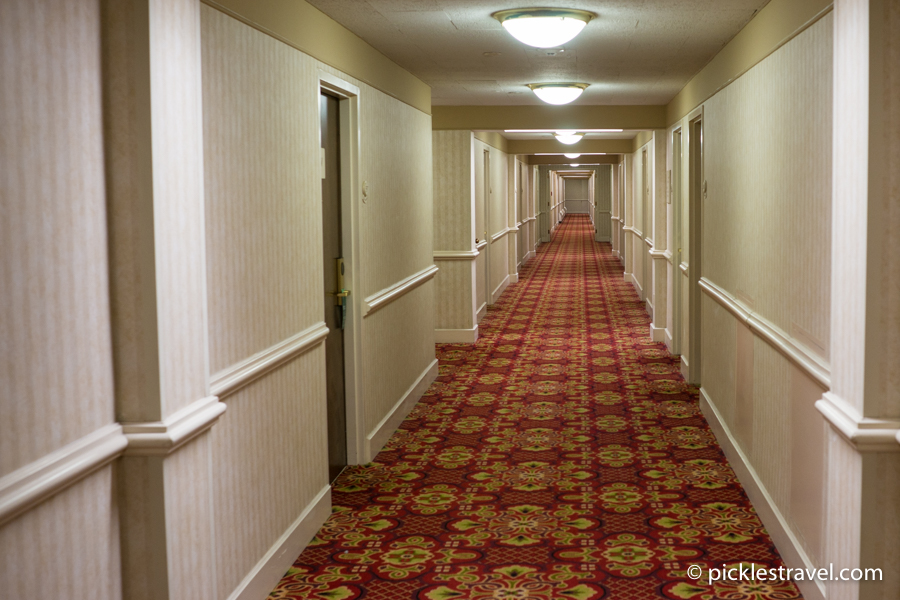 I kinda loved the busy carpets in the hallways and party rooms. I'm a fan of crazy designs that can make for a fun instagram photo so always love a good texture. On our way out we stepped into the main floor party room which looks like an incredible space. I'd love to attend a mini conference there for sure.
Cleanliness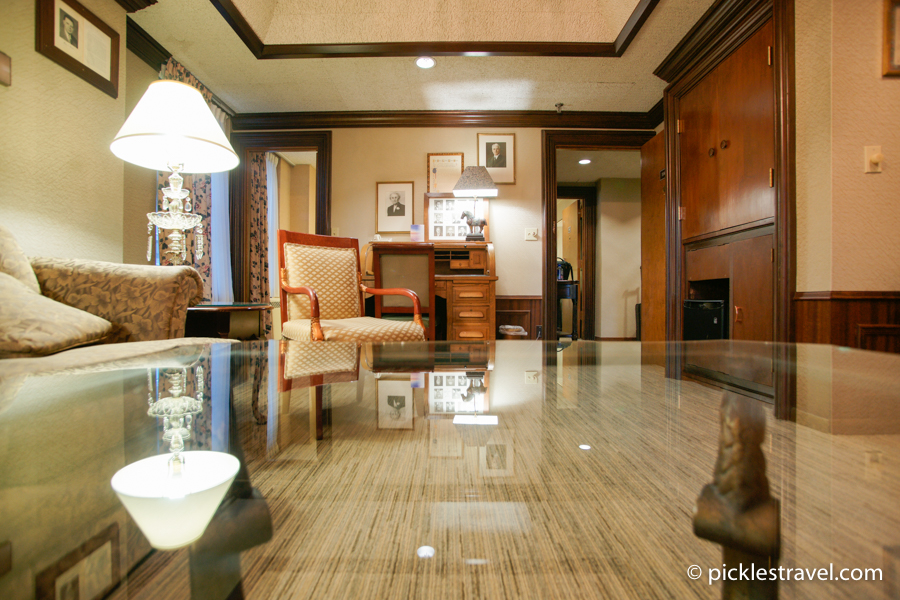 I'm a bit of a germ-phobe so you know I'm checking bedsheets before going to bed, and everything else. Our room was impeccable and even the public spaces were amazingly clean. I think cleanliness at a hotel next to the Mayo Clinic is even more important than most hotels, so was pleased at how well it was kept.
Service
The employees were fantastic at the Kahler Grand Hotel. They make it their job to know you and help you in any way they can. We rode down the elevator with an elderly couple who was checking out, and the desk person greeted them and knew exactly what room they were in before they could say anything. The same happened to us when we walked up to the desk with an inquiry (although since we were guests of the hotel I wouldn't have been as surprised by that, if I hadn't seen it happen with other guests).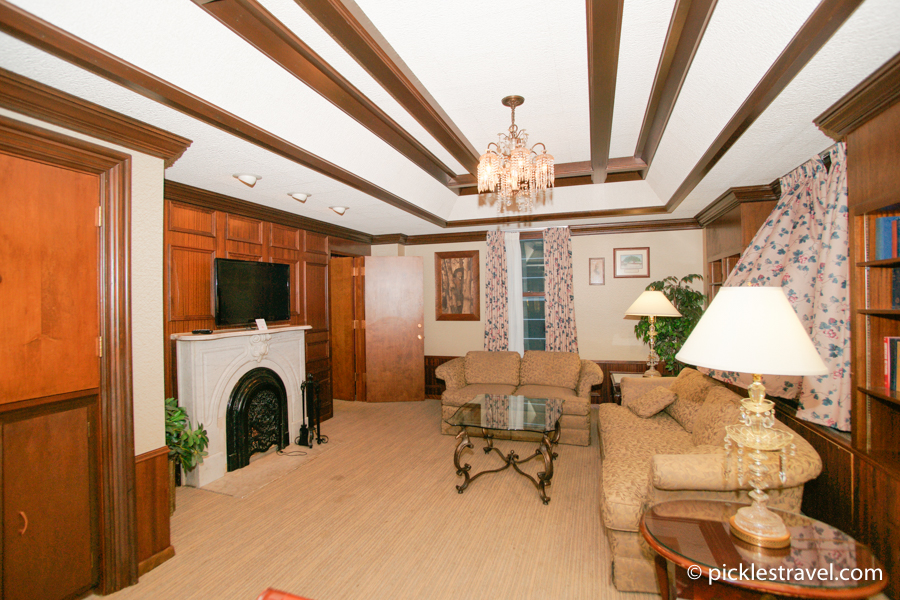 Overall
I'll definitely be back to visit. It was a great experience. I loved the location and the history. It's connected to the Mayo and other downtown buildings through the underground "subway" and it's very well maintained. Plus I had an amazing night's sleep on the comfortable beds.