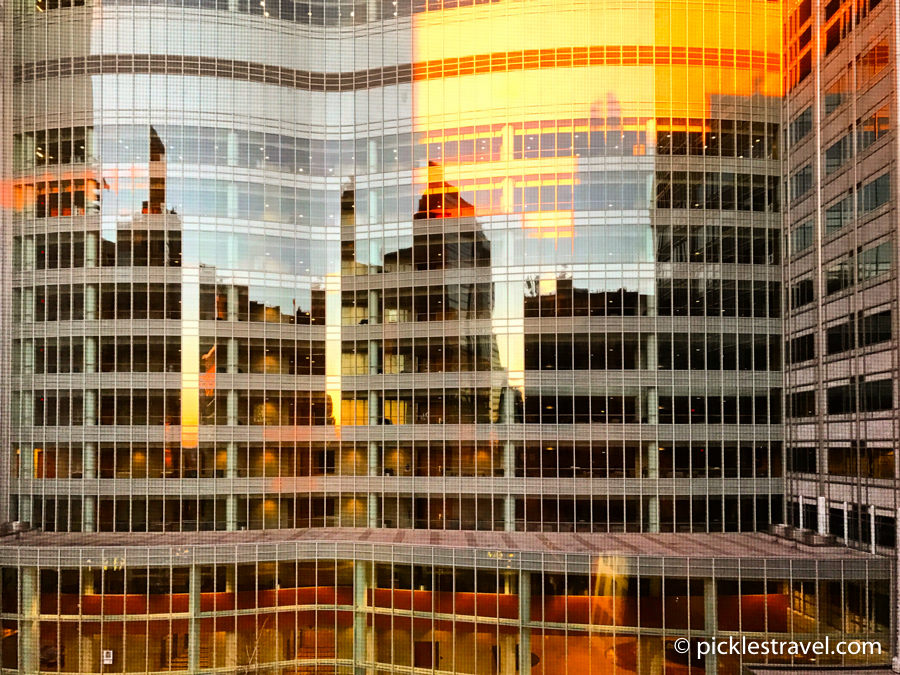 A warm winter weekend is always meant to be enjoyed, but especially when it can be spent exploring a cool, new city that has great food, cool family-friendly outdoor hikes and activities, and gorgeous urban adventure exploring skyways, artwork and a diverse array of art! Rochester, MN has all of that and more. Here's your 24 hour guide to Rochester and getting the most out of your adventure. So go and explore!
Note: This post may contain affiliate links, which means I may make a tiny percentage if you buy something using them. I only recommend places and products that I know and trust that I think can help you.
24 Hour Guide to Rochester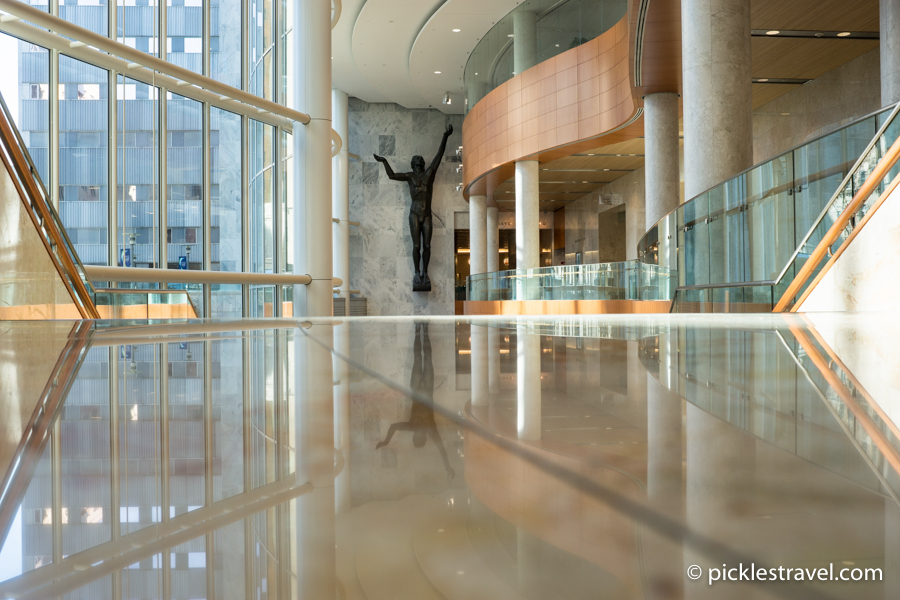 There is lots to see and do in Rochester and no way to ever do it all in a short visit so this 24 hour guide to Rochester is meant to give you some ideas and suggestions to get you started.
Morning Stroll
Start your morning out enjoying the fresh air at Indian Heights Park– walking along one of the high points of the city. The park is full of gorgeous oak trees and some great vantage points!
After your early morning stroll head into downtown to spend the day exploring the sights.
Coffee Break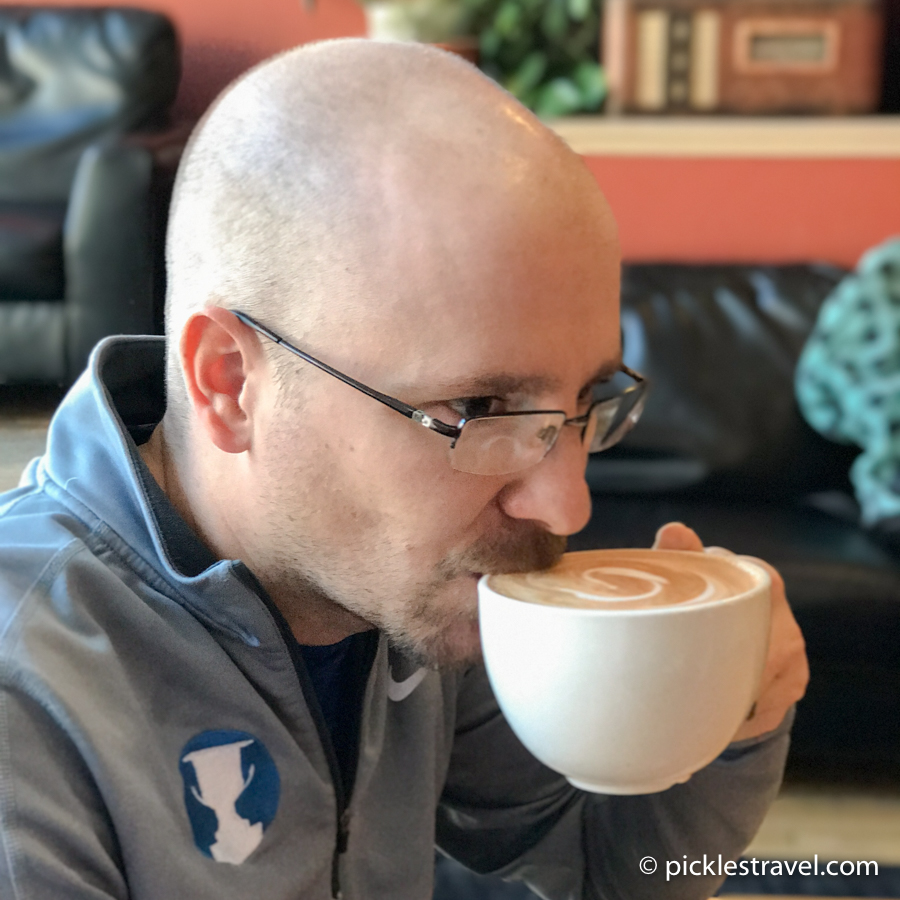 Cafe Steam has a delicious matcha tea latte, a beautiful space with brick walls plus the front lets in tons of natural light so you can get that token coffee shop shot for your instagram page!
Skyway City Walks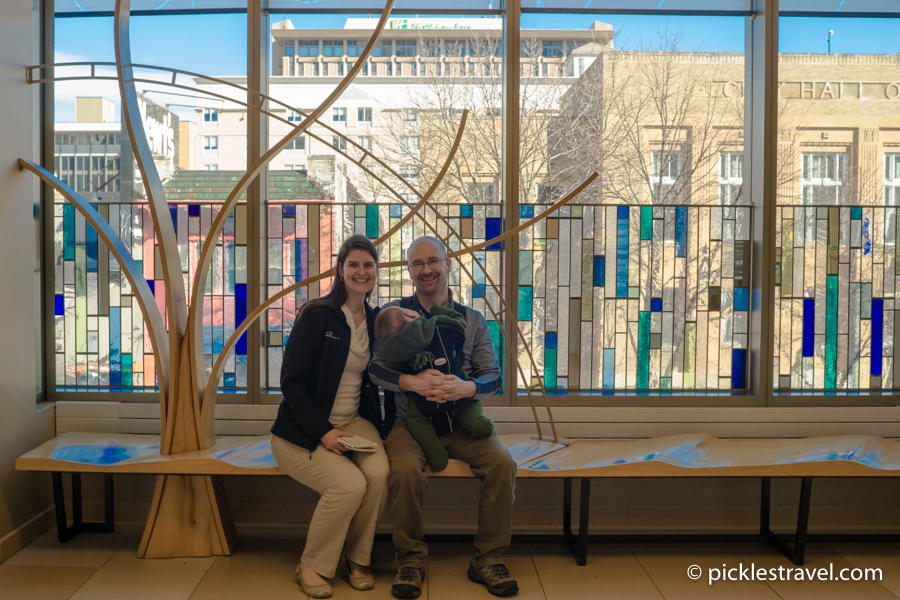 An urban hike awaits in the Rochester skyway system. After the midmorning pick-me-up head off to explore the skyways. A little adventure that will probably require a map unless you're exceptional with directions. They may not be as extensive as the Twin Cities' system, but they're still amazing and a great way to get around on a cold winter's day!
Lunch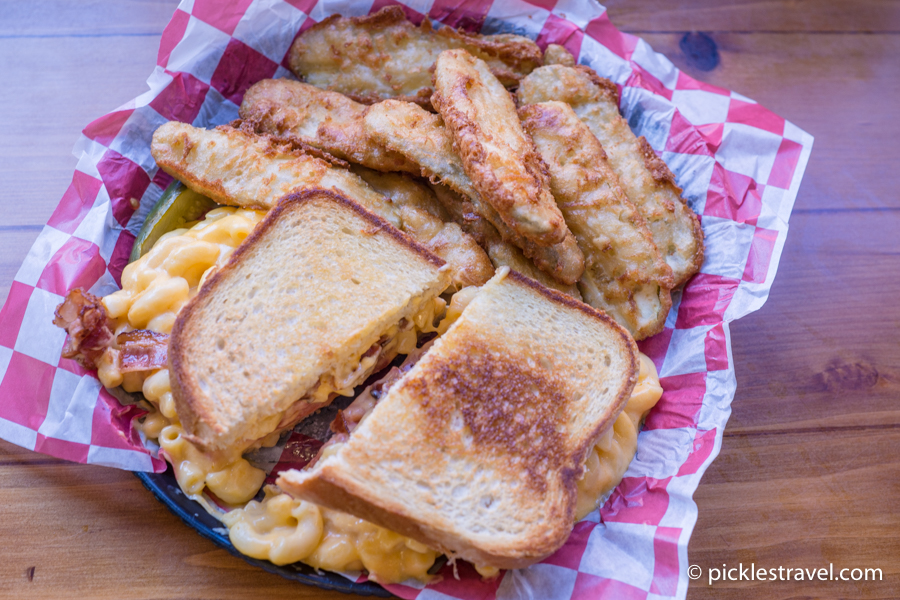 If you like burgers, or big, bold sandwiches than Newt's is the place to grab a bite (or three). A monstrous Mac n Cheese Grilled cheese sandwich or Mike D's Fatty Melt (2 grilled cheese sandwiches around a delicious burger) should probably be on your list! And make sure to order that with fried pickles – this is a pickle-lover's blog after all!
And if you're thirsty… I recommend the bloody mary!
Mayo Clinic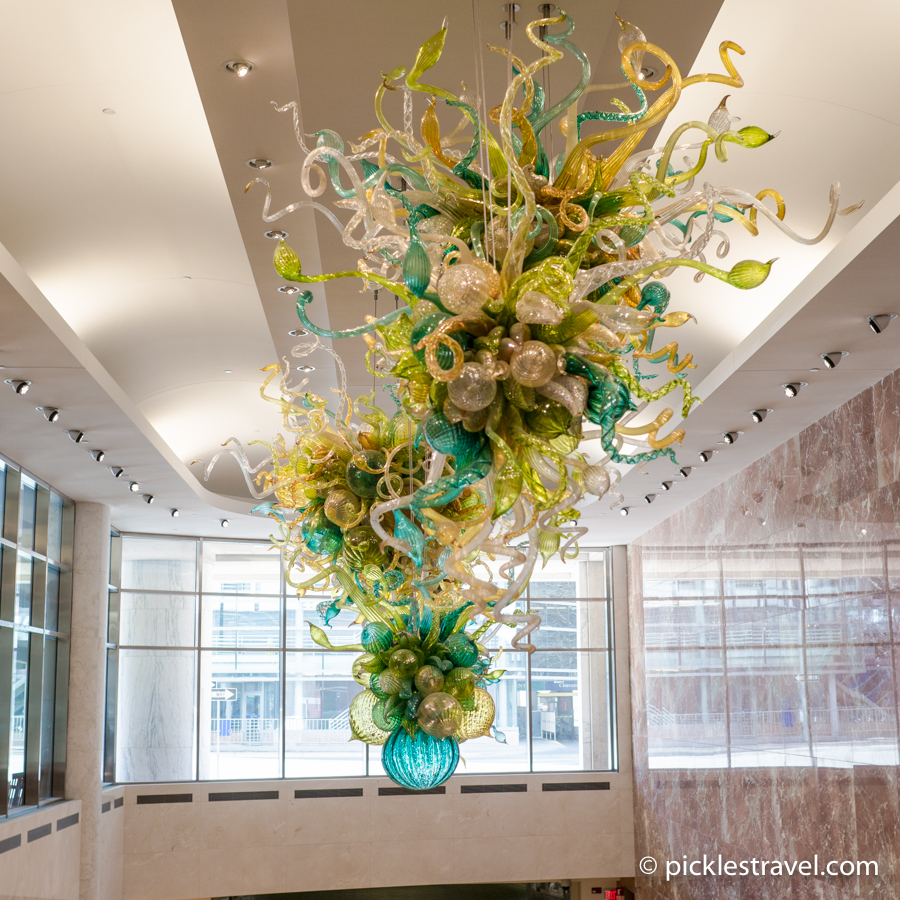 The Mayo Clinic buildings in downtown have some gorgeous aesthetic vibes and artwork. During the week you should be able to walk through and explore the main level, which includes a beautiful installation of Dale Chihuly glass art among other great pieces. The Mayo Clinic also offers a guided art tour to patients and their guests that you can set up ahead of time for the day of your Mayo Clinic appointment.
Note: The Mayo Clinic buildings are not open on the weekends, so plan your trip accordingly.
Dinner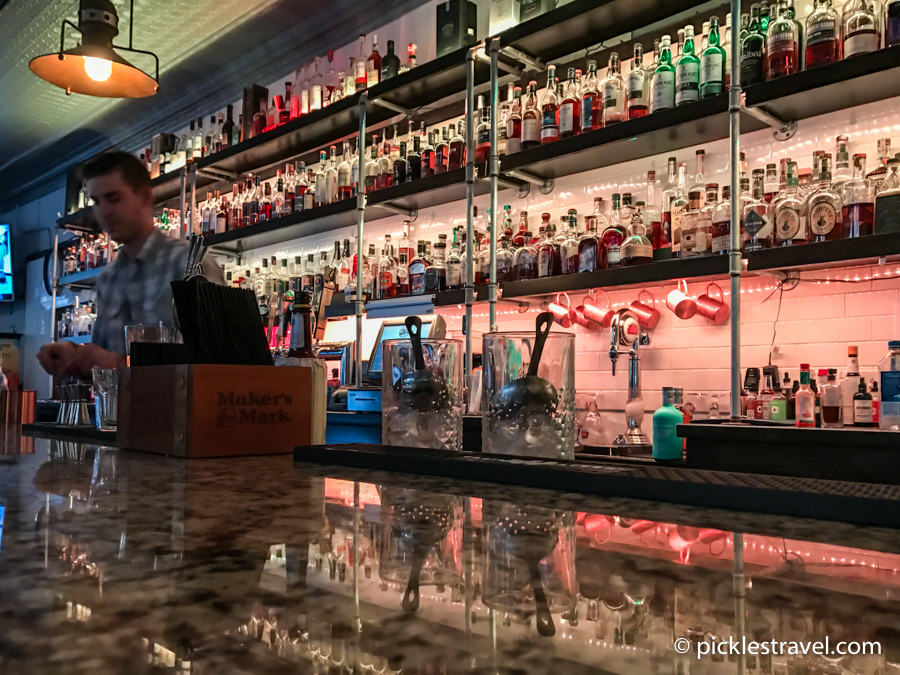 The Half Barrel has delicious flatbreads. The perfect way to start wrapping up your visit- and don't forget to grab a drink- they have one of the best whisky bars my husband has ever seen
Entertainment
The main reason for our visit was to attend the Social ICE experience at Peace Plaza in downtown Rochester. Put it on your calendar for next year. It's a great event with 7 ice bars outside, each perfectly crafted and with a fancy drink created just for the event.
Or combine your dinner and entertainment plans and check out Forager Brewery.
Sleep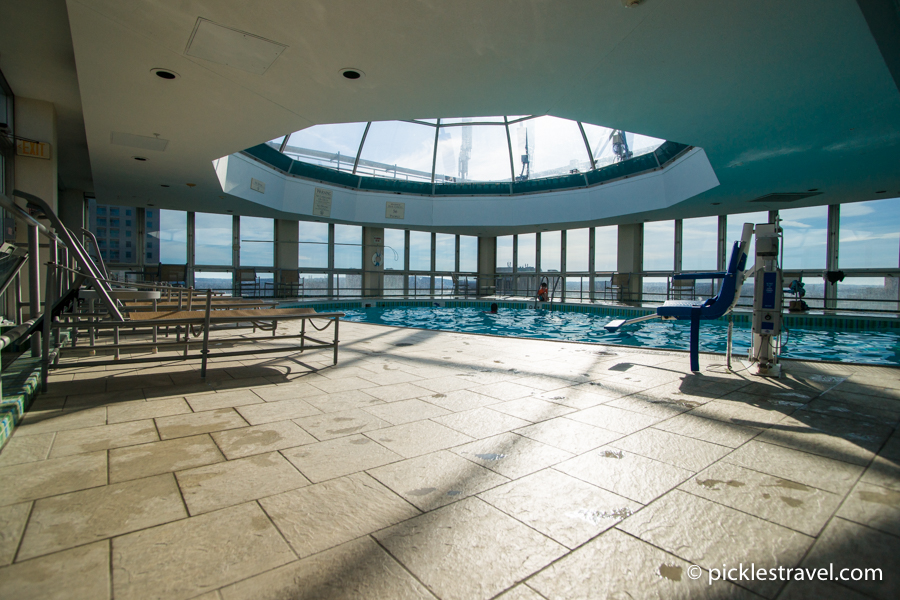 It's worth staying as close to downtown as you possibly can, in order to enjoy all that this city has to offer in terms of restaurants and fun.
Stay in one of the historic rooms at the Kahler Grand Hotel. Wake up bright and early to enjoy one of winter's late sunrises from the indoor, top-floor pool!
If you're staying for an extended stay or want some flexibility to cook your own meals then stay in one of dozens of these VRBO & AirBnB homes.
If you have more time
Use your mind and keep your wits about you to make your escape from an Escape Room.
For a full body work out try rock climbing at Roca.
Or for more nature check out the nearest MN State Park at Carley State Park (35 minutes).
Kid-friendly activities:
Explore the Quarry Hill's Nature Center which includes a 1700 gallon aquarium.
Minnesota Children's Museum
What about you- What's your favorite thing to do in Rochester on a short trip?