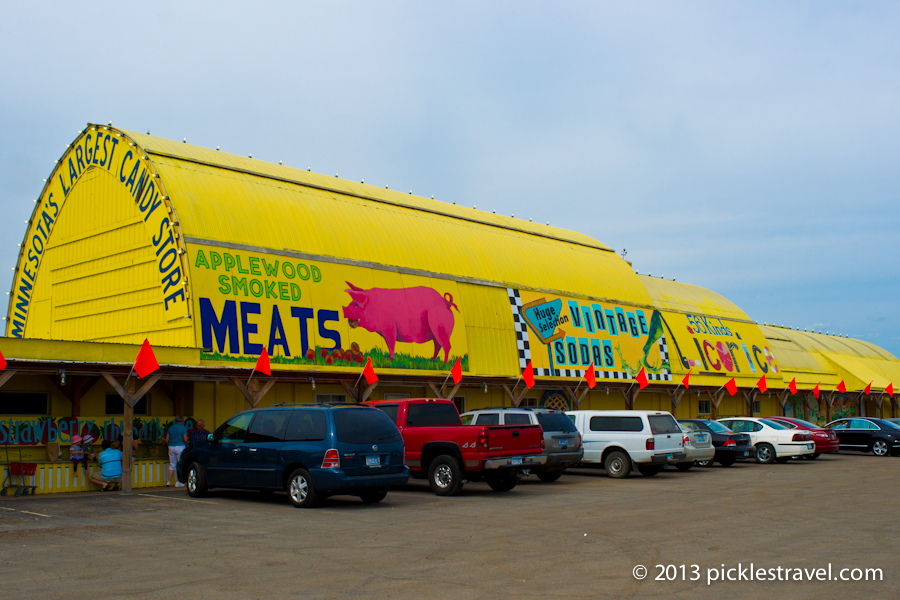 If you've ever driven down Highway 169 near to Jordan, Minnesota then you've seen the big yellow barn. It's hard to miss the signs, slogans and colors of Jim's Apple Farm – Minnesota's Largest Candy Store. If you've never been inside then it's time to stop!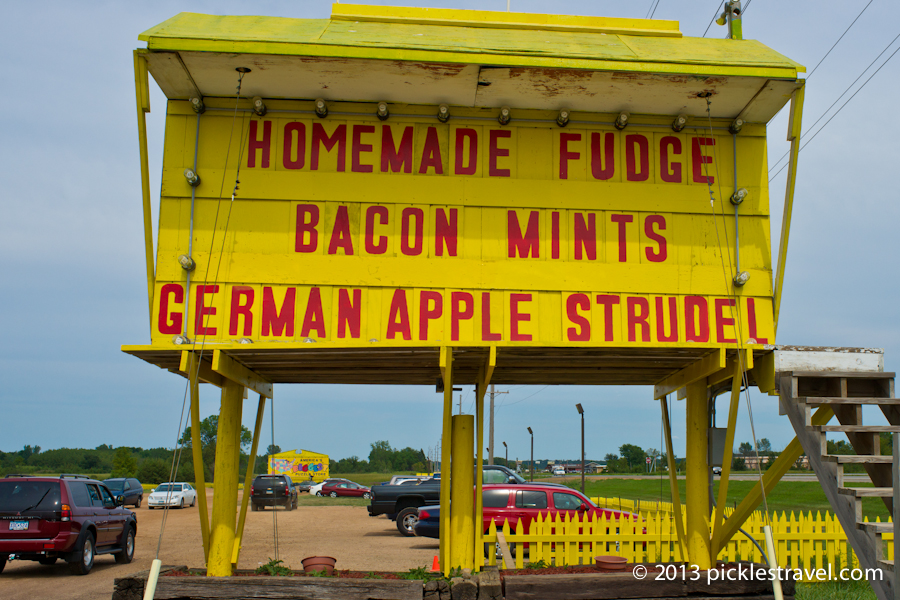 Celebrating 35 years Jim's Apple Farm deserves a visit for all your favorite candy oldies, anything and everything pickled and jams, jellies and preserves- not to mention their puzzle selection! Don't forget that this is an apple farm- so their fresh apples and fresh baked goods are flavorful and gorgeous. The smell of those fresh baked apple bakery goods attaches itself when you walk in the door and won't let go until you get at least one treat for the road!
Candy and Sweets
From your favorite movie theater candies to Pop Rocks and candy buttons, to toffee and Sugar Daddies, Sugar Babies, Charleston Chews, to German chocolates you will find the candy that you are looking for and craving!
Jams, Jellies and Preserves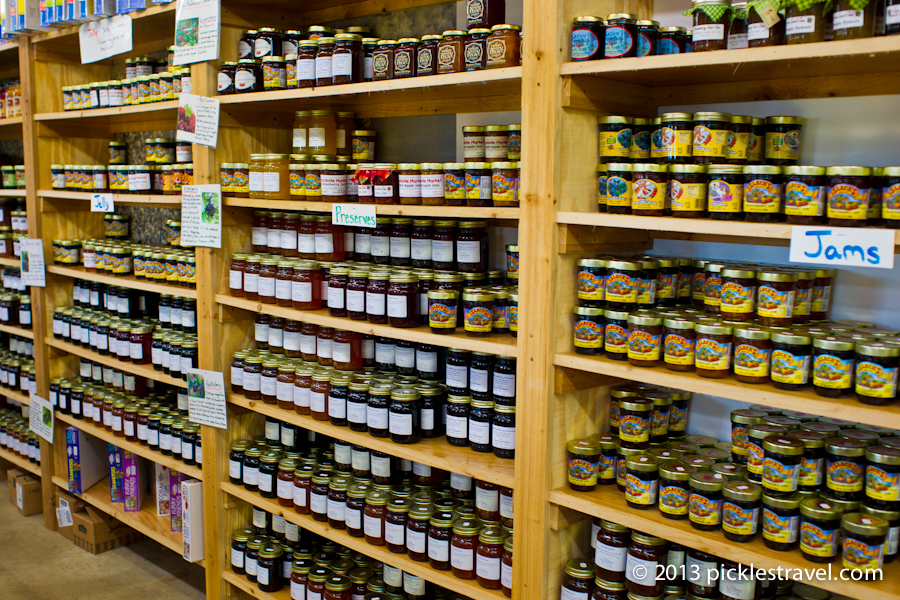 Any fruit combination you can think of is available as a jam, jelly or preserve. You can stock up for the entire winter here, not only in jams and jellies, but also in my favorites- PICKLES!
Pickled Goods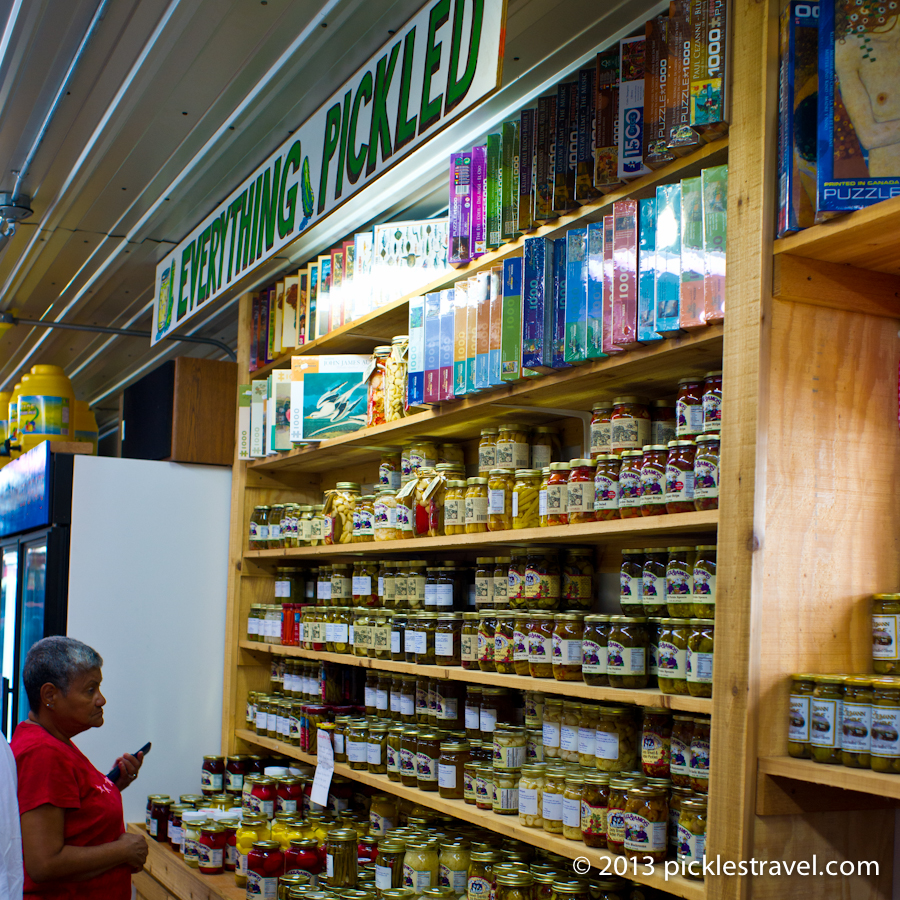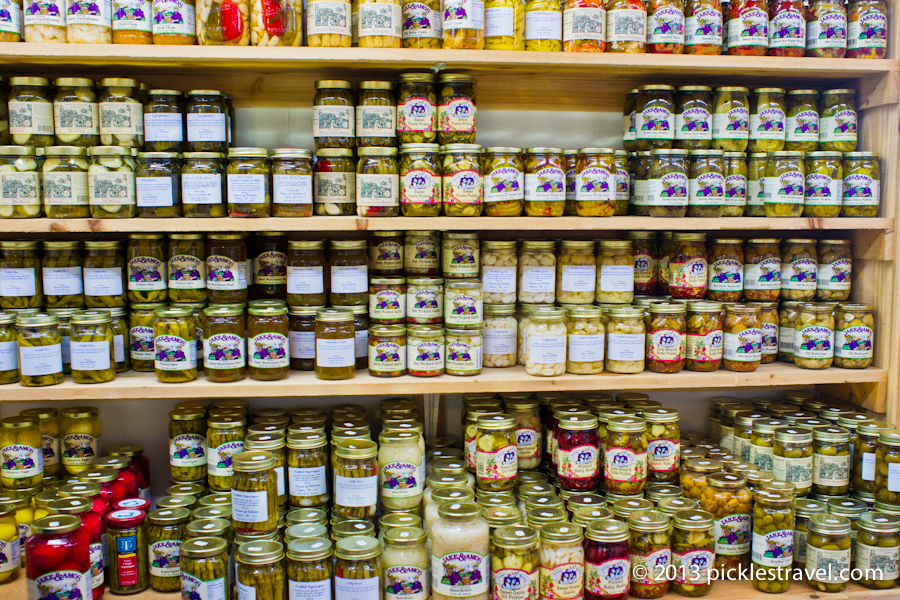 The Pickled section: Easily my favorite part of the store- shelves and shelves of pickles of every kind, color and shape! Mmm! I couldn't hardly tear myself away from all the different vinegar and vegetable mixes. So good.
Recently Jim's Apple Farm's big yellow barn has gotten an addition, so it's bigger and better than ever! Open from July through fall, Jim's Apple Farm is definitely worth the trip- whether you're on a road trip or just driving by on your way to the cities- stop in!
Don't miss the new addition "Bacon Shoppe"!
For payment they accept cash and check only (although they do have ATMs).