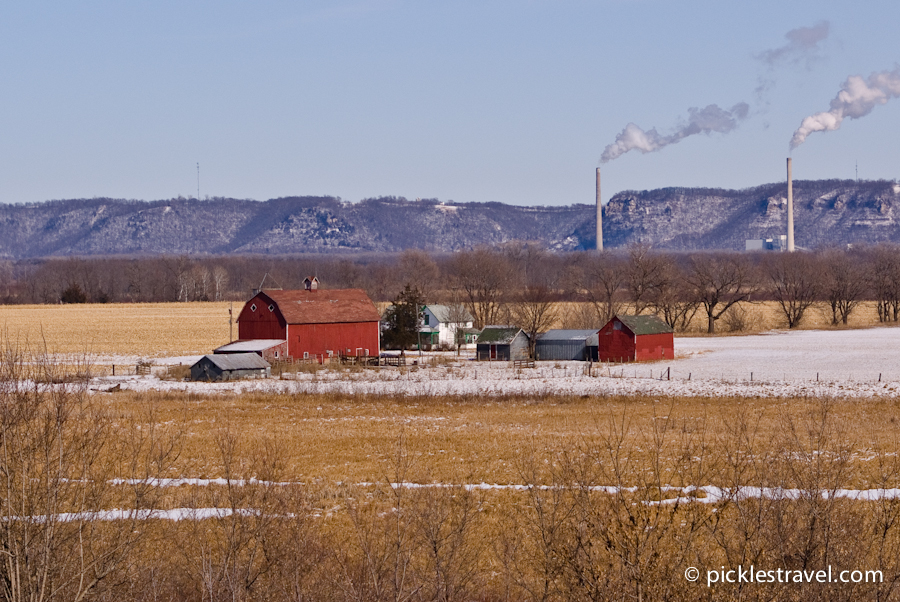 Home of Grumpy and Grumpier Old Men, the National Eagle Center, some beautiful countryside and old barns and so much more, Wabasha, Minnesota is a great place to visit.
Wabasha, MN
Located just off of Highway 61 along the Mississippi River, Wabasha, MN has a population of 2,502 people and a whole bunch of Bald and Golden Eagles. Following Highway 61 into town is a beautiful drive, as you come down off the bluffs that overlook the Mississippi and arrive down at river level to the quaint little town where Grumpy Old Men was filmed (they even have a Grumpy Old Men festival to commemorate it!).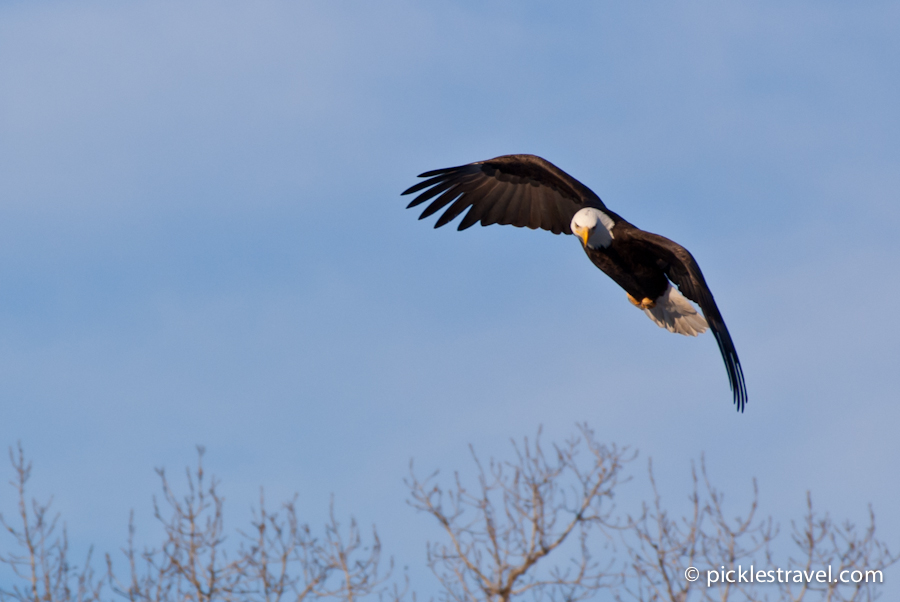 Learn how eagles hunt, their flight plans, migration and so much more at the National Eagle Center. Plus the interpretive center has regular programs with birds that they have rescued- one of which is a golden eagle! Visit to learn, to see and to experience all about eagles and what EagleWatch, Inc. is learning and observing about eagles.
National Eagle Center: 50 Pembroke Ave, Wabasha, MN 55981. Open every day but hours change in the fall and winter. Visit website for more details
When to Visit: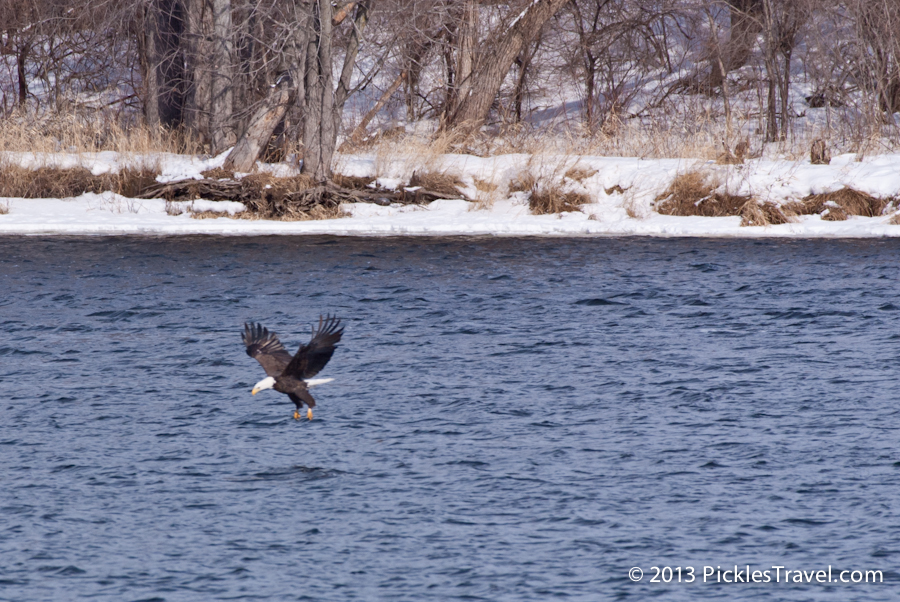 For the true beauty of the Mississippi River valley Fall is the best time of year to visit Wabasha. Usually fall colors are at their peak in the last weeks of September or first weeks of October (depending on how dry of a year it has been). Enjoy the red, orange and yellow trees and take advantage of Wabasha's Fall Festival: SeptOberfest which runs Sept 12 to October 26.
If you want the full Grumpy Old Men experience, or to see eagles fishing on open water; winter- February or March- is the best time of year to visit. Plus this is the time of year when you can see golden eagles in the area. Most of the Mississippi River is frozen over at that time of year, so very few parts of the river are open for the birds of prey fishing, which makes for some exciting bird watching
Directions as the "eagle" flies: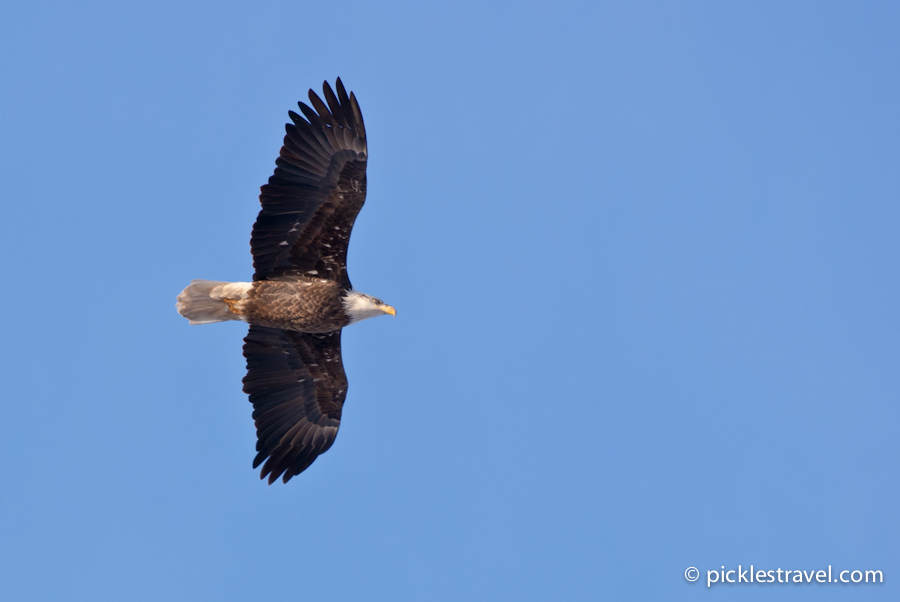 Located on the far eastern side of the state of Minnesota, bordered by bluffs on one side, and the Mississippi River on another makes getting to Wabasha simple in the sense that there really aren't too many ways to get there.
If you're coming from the Twin Cities the best route is to get on Highway 61 going south and follow it until you get to Wabasha. Definitely build in some extra time to pull off at overlooks and Red Wing to truly take in the gorgeous views.
From the Winona area drive north on Highway 61 until you reach Wabasha.
From the Zumbrota area you can cut cross-country on Highway 60 or drive up to Lake City and take Highway 61 south.