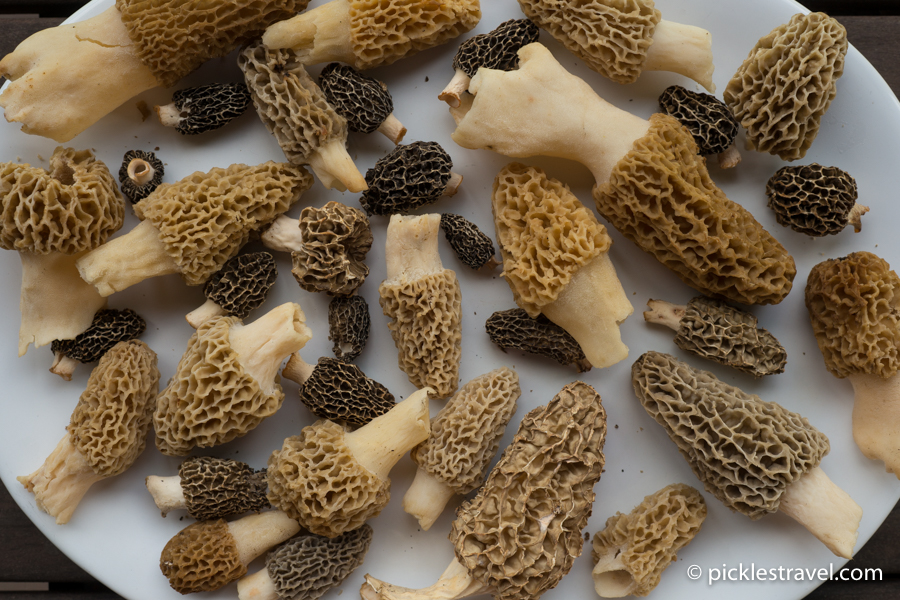 Foraging for morel mushrooms is a spring adventure that should be on everyone's bucket list. But what do you do when you find the jackpot and end up coming home with more morels than you can eat in a week? Well you preserve them, of course! It's straight forward and easy to dehydrate a morel mushroom and they still retain their amazing flavor that you can enjoy all year round.
Note: This post may contain affiliate links. I only recommend products I use and enjoy.
How to Dehydrate Morel Mushrooms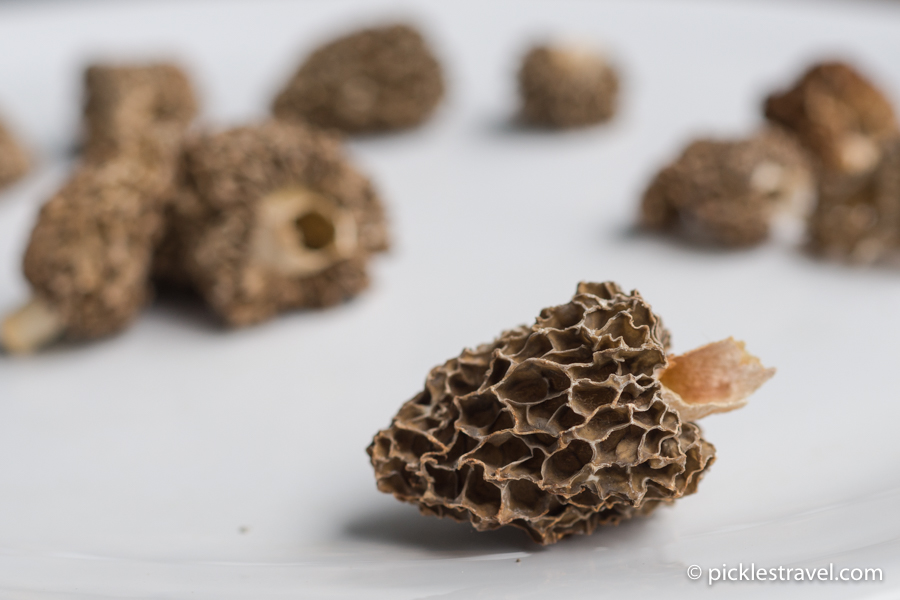 The quantity of morel mushrooms doesn't matter for the dehydrator, but you will want to make sure that you have the mushrooms all spaced out evenly enough that they are not touching and can dry evenly.
Make sure to leave out a bunch of fresh morel mushrooms, as they are 100 times better than dehydrated morel mushrooms for treats like pizza toppings and Stuffed and Fried morel mushrooms.
First step is to wash the mushrooms thoroughly. All those holes and crevices can hold soil and insects, so unless you want the extra nutrients it's better to give them a good cleaning.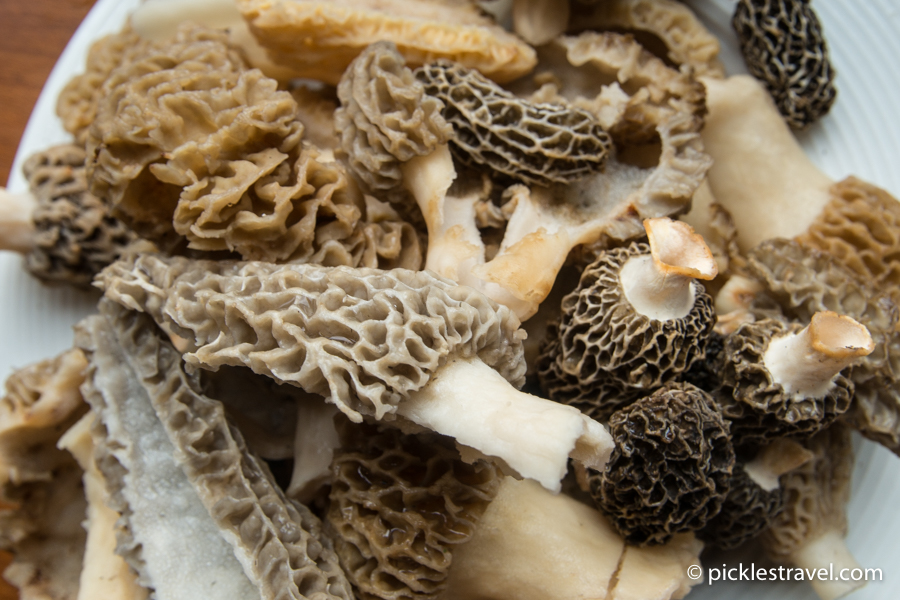 While you're cleaning them cut out any bad or moldy spots (yes, even fungus gets mold). If they're larger morels then slice them in half as they will dehydrate much quicker.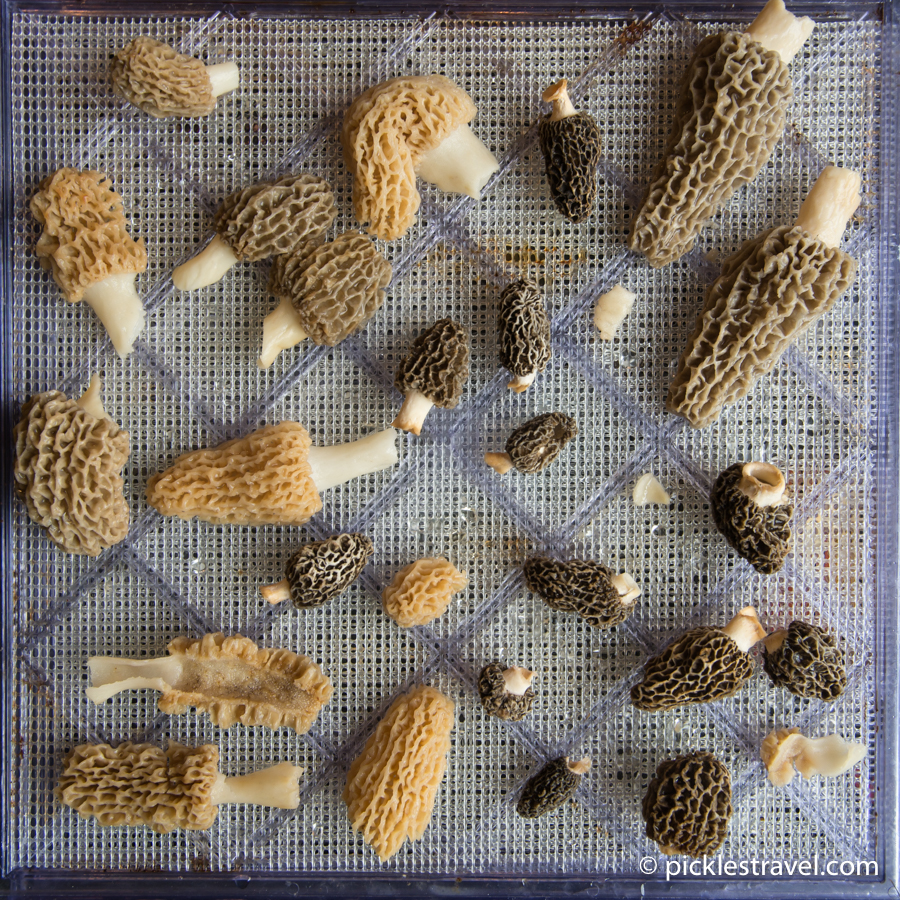 Once the morels are cleaned and sliced then lay them out in your dehydrator and start the drying process. I use the Excalibur 9 Tray Deluxe Dehydrator and love it. It gives me room to put in bigger morels (just leave out a shelf in between) or I can dehydrate 100s of morels at once- 9 layers worth of the photo above!
After drying move them to a glass container and save your dehydrated morel mushrooms indefinitely in the freezer.
Note: If you don't have a dehydrator and/or just want to keep them "fresh" for as long as possible then wash the morels thoroughly, dry and place in a paper bag in the refrigerator. The dryness of the fridge will slowly dry them out and the paper bag will keep them from picking up other "flavors" from the fridge. You can also use an oven- but that is a lot of energy and time to have your oven constantly on.
Want more morel posts?
Take your morel mushrooms and gently run cold water through them. This will help to remove any dirt or bugs that might still be in them.

Lay out the morels to dry on a clean cloth. Once dry place them on a dehydrator screen so that they are evenly spaced and not touching.

Dehydrate morel mushrooms at 125 degrees Fahrenheit and leave for about 7 hours- check dryness after 4 hours. (Note: range may be anywhere from 4 to 8 hours depending on size of morel and your climate- grey morels tend to dry quicker, whereas the larger yellow morels take much longer)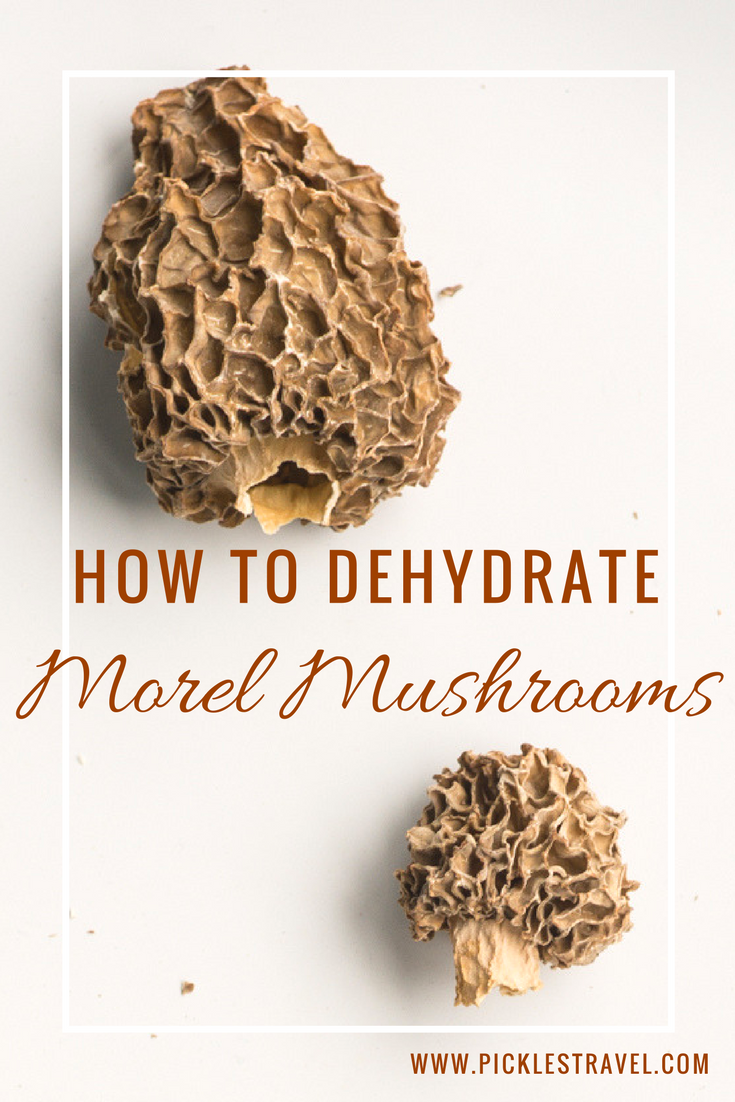 Join the newsletter
Planning your next Outdoor Adventure?
Get your free
National and State Park Checklist
of Minnesota
by clicking here!