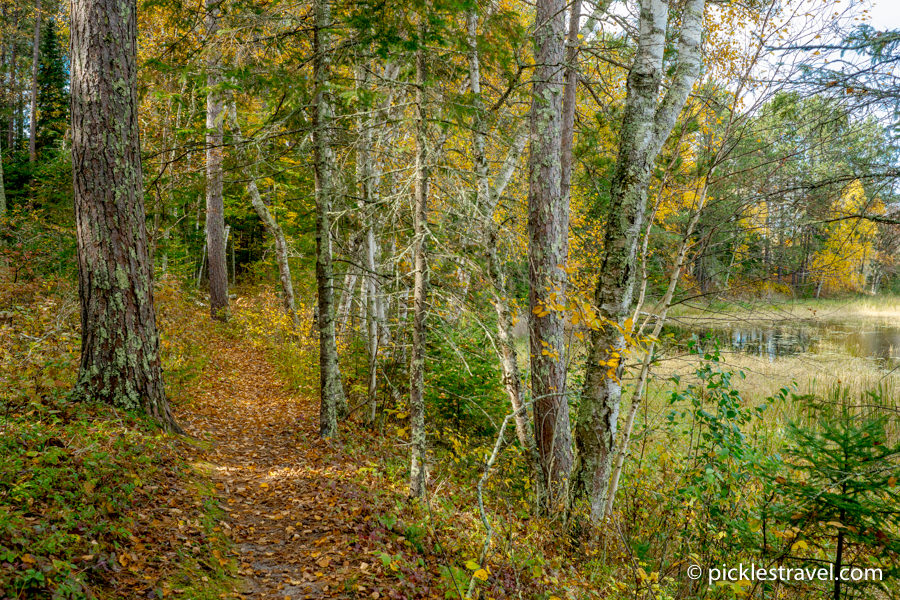 A Minnesota summer is not complete without the road trip up north in search of an outdoor adventure. Every year my family heads to the Grand Rapids MN area for our family-friendly outdoor adventures at the lake and nearby state parks. Over the years I have created a list of my favorite outdoor destinations within a 90 minute drive from Grand Rapids. A morning or afternoon on the lake followed by (or proceeded by) an adventure at one of these 5 Outdoor Family Destinations near Grand Rapids makes for quite the robust trip.
Note: This post was sponsored by Alamo. All opinions are my own.
5 Outdoor Family Destinations: Grand Rapids MN
Northern Minnesota, Chippewa National Forest and nearby Minnesota State Parks are beautiful but don't garner near as much attention as they should, which is good for you- because you may get the place completely to yourself!
If you have family members who really just want to stay on the lake, then this is the park for you. The beach on Sturgeon Lake located in McCarthy Beach State Park is one of the top 17 sandy beaches in North America. There are also 18 miles of hiking trails, 17 miles of mountain biking trails and 16 miles of horseback riding trails.
McCarthy Beach State Park is a 56 mile drive from Grand Rapids.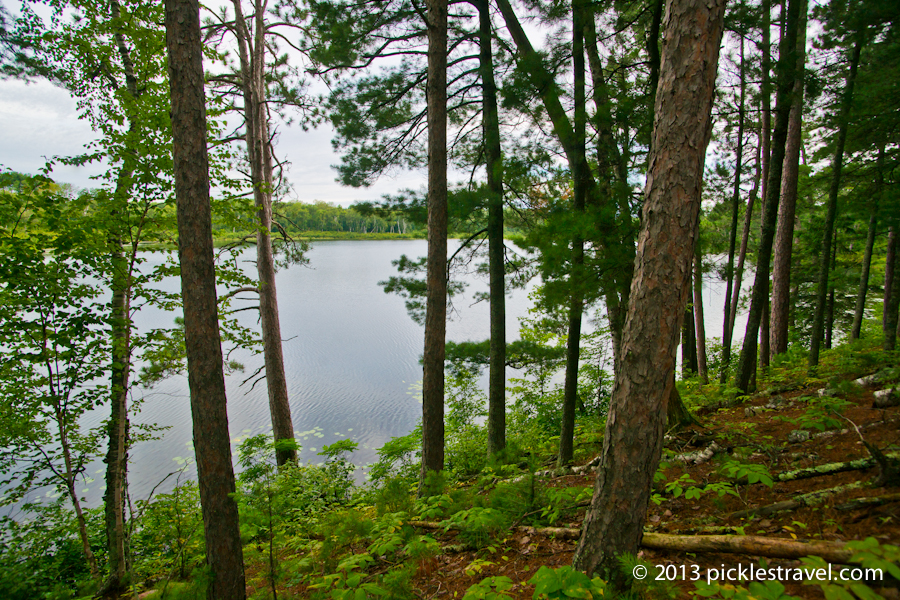 The Chippewa National Forest is quite vast- a whopping 1.6 million acres with over 925 miles of streams and 400,000 acres of wetlands you can't possibly visit it all. There are 160 miles of hiking trails, and 20 miles of horse trails to explore plus 1,300 lakes.
According to the Forest Service's website: "There are over 3000 archeological and historic sites, including the Forest Supervisor's Office, listed on the National Historic Register and built by the CCC in 1936, Rabideau CCC Camp, also a National Historic Landmark, and the Cut Foot Sioux Ranger Station, which was the first ranger station east of the Mississippi River."
The Forest Supervisor's Office is located on Cass Lake and is 56 miles from Grand Rapids. Joyce Estate (below) is also a part of the Chippewa National Forest.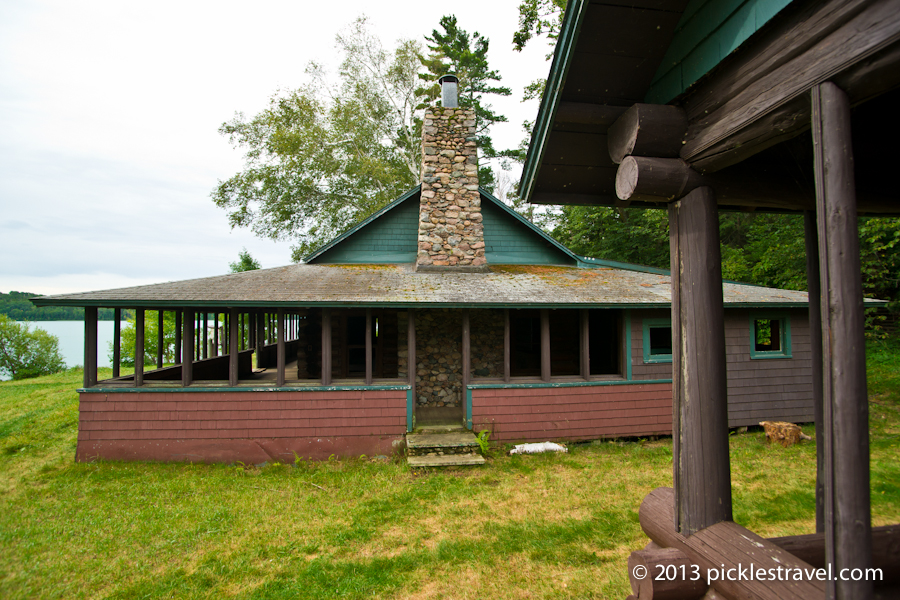 Take a step back in time when you visit the Joyce Estate, located within the Chippewa National Forest.
Although hard to reach, a 2.6 mile hike, or the 5 minute boat ride across Trout Lake this place, once a 4,500 acre resort, will captivate your senses and have your imagination traveling back in time as you walk through the remaining buildings of this once thriving resort.
Joyce Estate is a 23 mile drive from Grand Rapids, plus a nearly 3-mile walk once you arrive at the public parking.
There are 14 miles of hiking trails throughout the park, including the hike through the giant pine trees out to Chase Point to the famous overlook on Coon Lake which is absolutely not to be missed!
Scenic State Park is a 45 mile drive from Grand Rapids.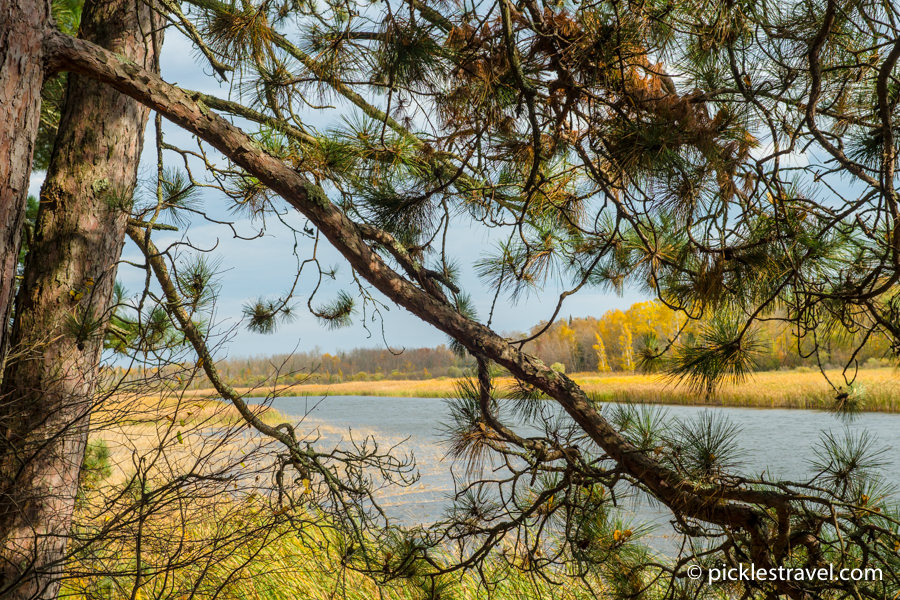 Take the leisurely two mile hiking club walk through around the park and through the old homestead site, while enjoying the views over the Mississippi River. The virgin pine forest includes white pines that are over 300 years old!
Schoolcraft State Park is an 18 mile drive from Grand Rapids.
Where will your next outdoor family-friendly destination be?
Check out Alamo's Scenic Route for tips and ideas to plan your next vacation. For inspiration, here is a list of 10 bucket-list vacations to take before your kids grow up directly from Alamo's Scenic Route!