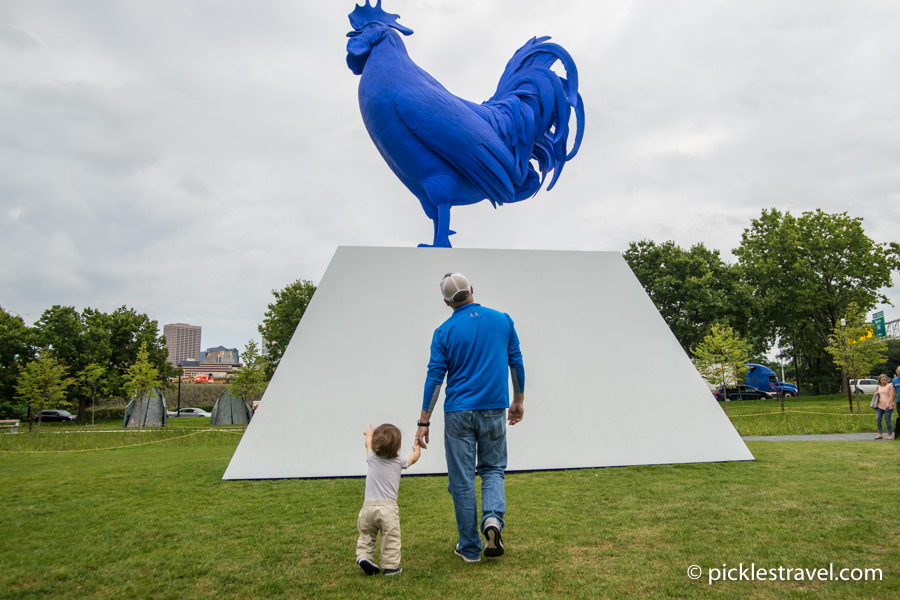 Roseville is perfectly positioned between both Minneapolis and Saint Paul which makes it a great location to call home on a weekend enjoying the Twin Cities. Only 10 miles from both downtowns! Which makes this even more attractive is that Roseville has the lowest hotel and accommodation taxes in the entire Twin Cities.
Roseville has plenty to see and do, including the very first Target store, plenty of good restaurants, and a pet cemetery (the only actual public pet cemetery I've ever heard of) but being so conveniently located to the heart of the Twin Cities here are some family-friendly suggestions of places and things to do in the area while you stay in Roseville.
Note: I was hosted by Visit Roseville and given the opportunity to experience these places free of charge. All opinions expressed are my own.
This post does contain affiliate links, which means that if you purchase some I will receive a percentage of the proceeds, which goes back into maintaining this blog.
Visit Roseville for Family Friendly Experiences
Can Can Wonderland describes itself as a "Whimsical Wonderland" on its website and I'd fully heartedly agree with that. An interactive mini golf course that was created by artists, engineers, and even students and teachers where each hole was created completely independent from the one before it. There is a MN State Fair hole, a tornado hole (called Natural Disaster), there's even a hole dedicated to the Hot Tub Time Machine!
And if mini golf isn't your thing then check out the vintage games- they have an incredible line up of pinball machines! Or just go for the food- pizza, hot dogs, cocktails- all of which are above and beyond what you'd expect from a mini golf establishment. I'd go just for the pizza and drinks- you can even get them vegan!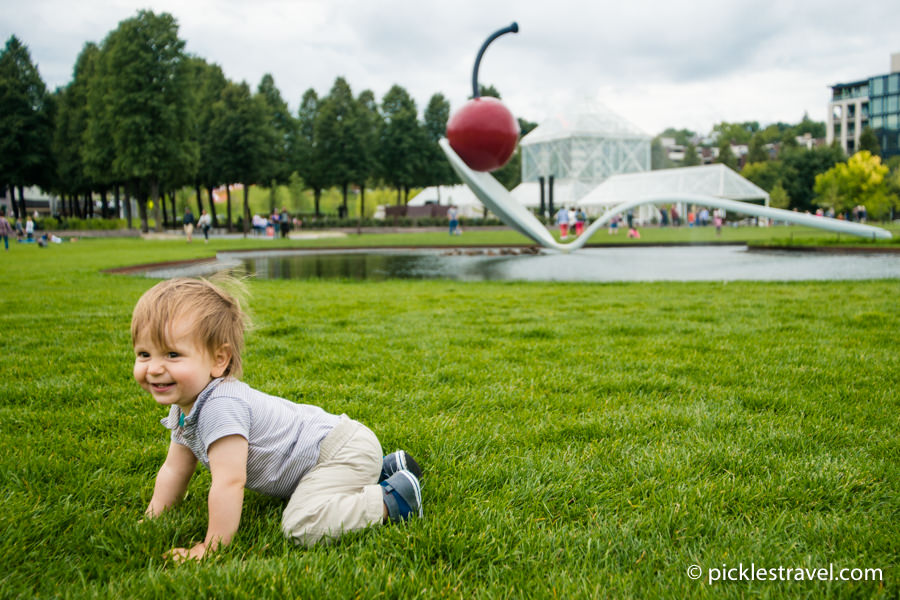 After a complete overhaul of over 2016 the Minneapolis Sculpture Garden has reopened and is better than ever! Over 40 exhibits and works of art- including a tree full of beautiful wind chimes (Wind Chime (after "Dream") Pierre Huyghe) that you can hear across the park and the iconic Spoonbridge and Cherry sculpture, plus tons of beautiful, lush grass accompany all the exhibits. So bring along a blanket and have a family picnic while you enjoy your art exploration!
Best of all- the Minneapolis Sculpture Garden is completely free and is open 365 days a year!
Minnesota's second most visited destination (after the Mall of America) is this incredible free park (a goodwill donation is requested but certainly not required).
Tip: If you're traveling with a group call ahead to arrange one of their specialty "behind the scenes" tours. I absolutely loved the experience of getting to feed the giraffes!
The Science Museum of Minnesota has something for everyone- no matter your age you will be delighted with the museum. From dinosaurs to the human body to musical stairs to phenomenal Mississippi River views there are more than enough things to keep you busy exploring all day long.
Added bonus- the Mississippi River and National Park Service station is housed on the main floor of the museum as well so bring along your National Park passport book and get your stamp!
Tip: Have your kids bring along a few natural treasures (specimens)- pinecones, rocks, dead insects, snake skin, etc.- to trade in the Collector's Corner. Have them learn a few facts about their treasure/specimen that they can share with the staff there and then they can trade it in for points, which in turn can be redeemed for lots of great prizes!
I could literally attend the MN State Fair every single day. There is so much to see, do, eat and experience that there is no way that one day is enough time. There are rides, agricultural displays, fresh fruits, fattening, delicious sweets, a birthing barn to watch the miracle of birth, log rolling demonstrations, and even interactive math games for kids. Here are a few Minnesota State Fair recipes to tide you over until August rolls around- Fried Dill Pickle Recipe
THAT Cooking School is focused on team building and creates a meal time experience that'll get you in the kitchen, learning to cook together as a team all while creating a delicious meal. They even have a professional taste tester come in to judge the plates at the end- so if you've ever wanted to be on the show Chopped, this is your golden opportunity!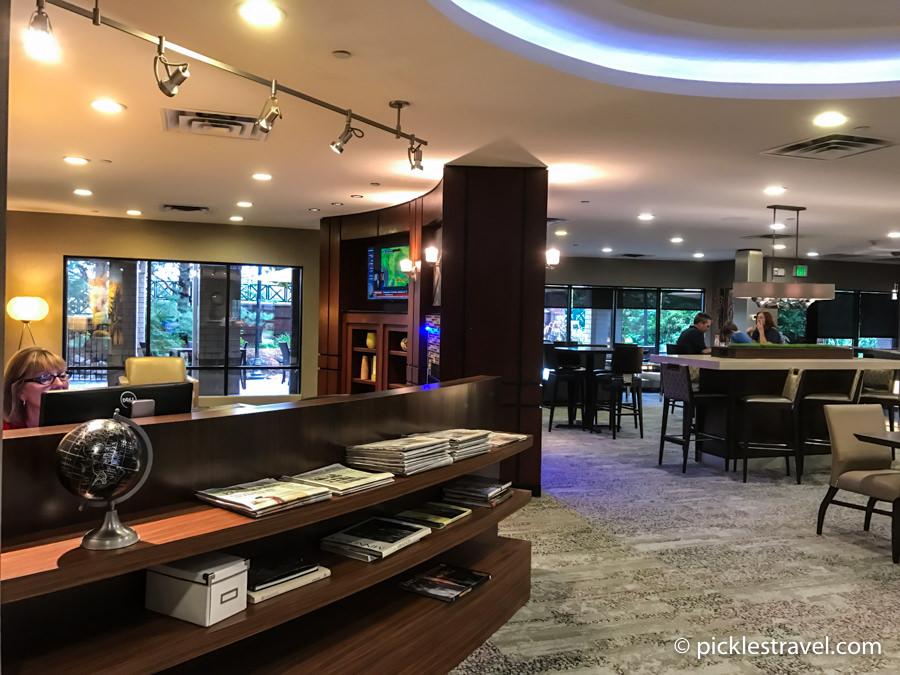 Wondering where to stay to take advantage of that amazing lowered accommodation tax that Roseville boasts?
I'd recommend the Courtyard Marriott the rooms are incredible and the common space is so relaxing. Plus there's a nice swimming pool and hot tub to play in with the kids, to help unwind after a busy day of adventure seeking!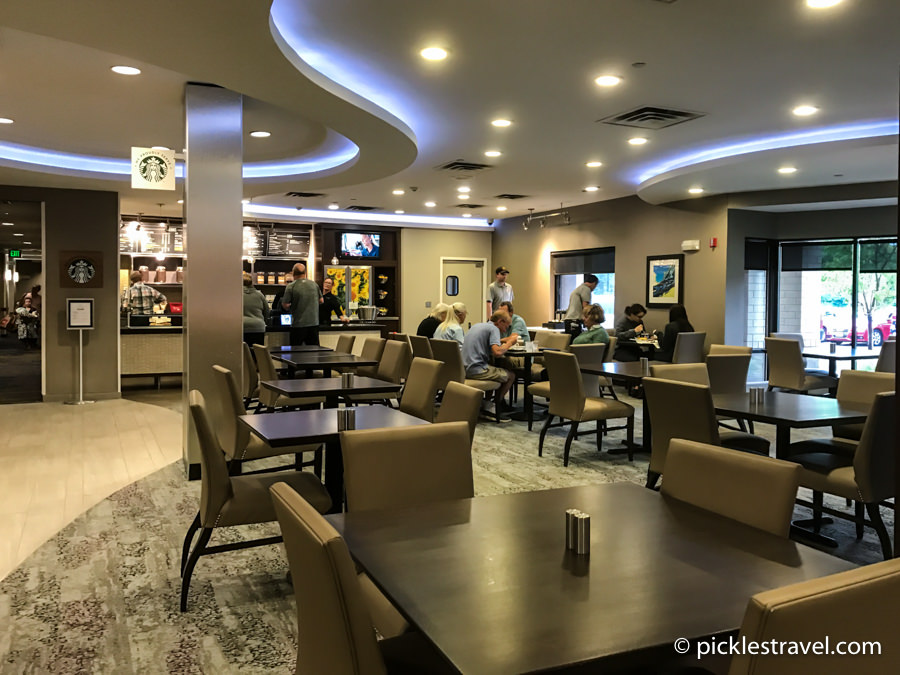 I have never seen so many people enjoying the common area of a hotel as I did at the Courtyard Marriott, which just goes to show you how truly remarkable it is. Enjoy a fire outside on the patio with a glass of wine or in the morning you can curl up in a comfortable chair in front of the fireplace, with a delicious breakfast sandwich from their kitchen, while reading your complimentary newspaper.
Want to learn more about Roseville? You can visit their website, or check out their social media accounts on Facebook, Instagram, and Twitter.