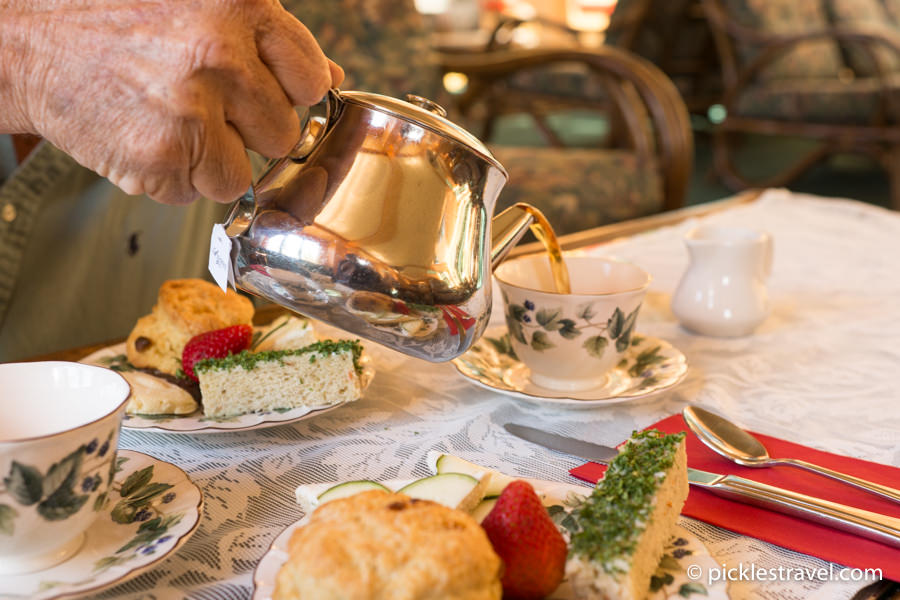 I've wanted to experience the luxury of high tea time at Naniboujou Lodge ever since I found out they served a delicious afternoon tea (over four years ago) so I jumped at my chance to leave the little one with his grandma and escape with my step-dad to our perfect little tea party.
Drinking tea is an experience; a beautiful journey of flavor and comfort. I've enjoyed tea and tea ceremonies around the world, from S. Korea to Scotland to Minnesota. There is really nothing quite as luxurious as taking a few hours by yourself or with friends to enjoy the moment- the sweet and savory treats and steam rolling off that tea. Each time I sip my tea and nibble on a scone I fall a little bit more in love with that luxury.
This post may contain affiliate links. This means that I may make a small commission off something you purchase. 
Tea Time at Naniboujou Lodge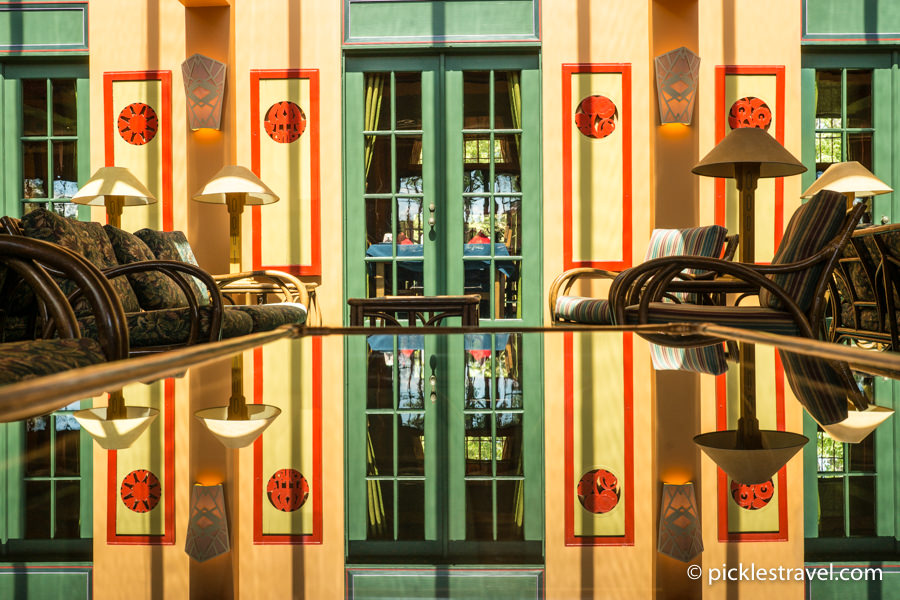 If you have never visited Naniboujou, it's time to add that to your bucket list. Its bright, gorgeous colors, phenomenal food and the fact that it sits on the edge of Lake Superior just north of Grand Marais are all reasons in and of themselves to visit. But if you need another excuse, here it is- afternoon tea as the sun streams into the solarium cannot be beat.
Afternoon High Tea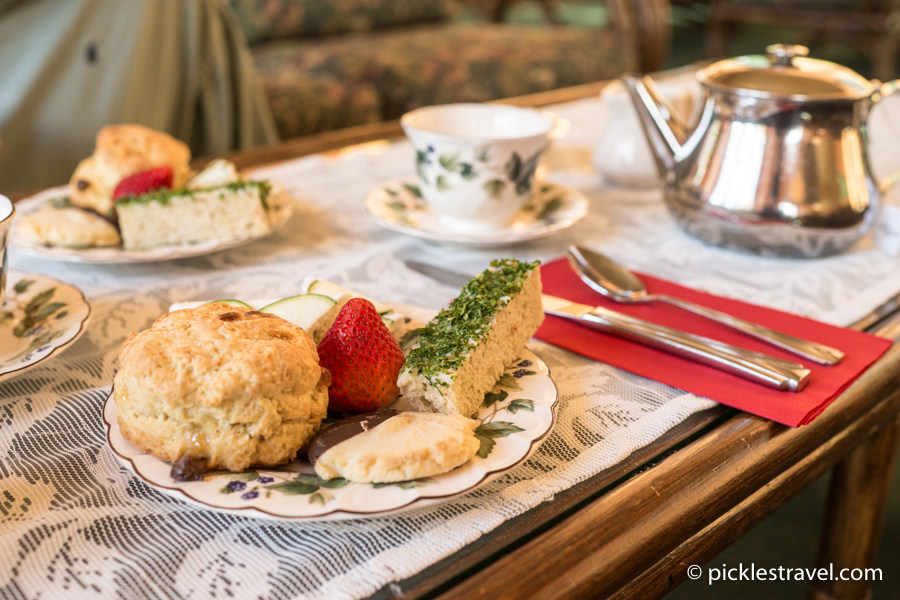 When you enter Naniboujou a waitress will lead you through the famously painted dining room and out into the sunroom, where if you're lucky, you'll be treated with the most gorgeous light streaming in from windows galore. While the colors are more muted and the furniture more dated in the sunroom, it doesn't take long to get comfortable. The gorgeous reflections caused from the sunlight and the glass-toped coffee tables are just the beginning of a delicious journey.
Shortly after you sit down a bottomless pot of Ashby's afternoon tea will be brought out to your table, followed by cucumber and turkey sandwiches, scones with raspberry jams, and a shortbread cookie. Presented in the perfect setting at the perfect time of day with the best possible ingredients!
Naniboujou high afternoon tea is served in the solarium. Every afternoon from 2:30 pm to 4:30 pm (Summer only- starting in May)
Want to create high tea at home?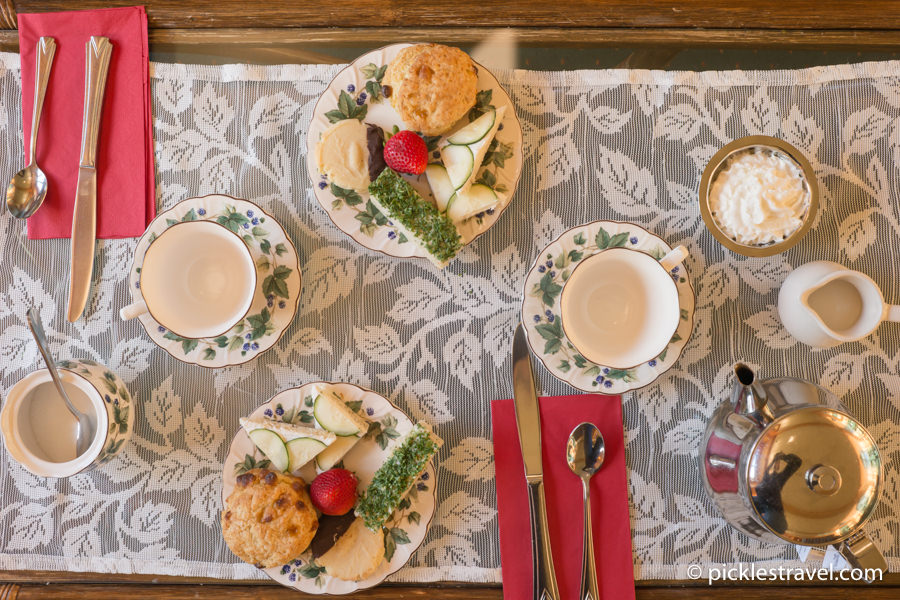 Purchase Ashby's afternoon tea.
Or even better- grab your own copy of Dining in the Spirit of Naniboujou: Recipes Collected From Naniboujou Lodge, Grand Marais, Minnesota and make the recipes from scratch!
Situated just north of Grand Marais, Naniboujou Lodge is a great place to stay in northern Minnesota, but if they are booked then there are lots of fantastic options in Grand Marais (about 20 minutes away).
Afternoon Tea Near Me: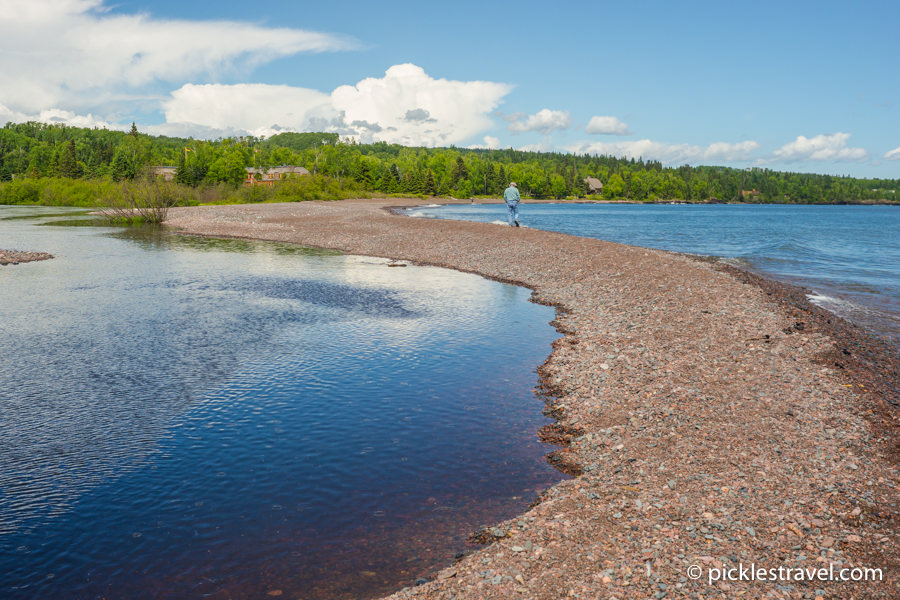 Located at 20 Naniboujou Trail, Grand Marais, MN, 55604 you can get there by taking Highway 61 north westerly out of Grand Marais and driving 14 miles.
Just a skip past Judge C Magney State Park there is a sign on the highway and a bright, colorful mailbox- turn right and drive on into the driveway.
Don't forget to check out their gift shop for some fun treasures, and even a cookbook of some of the fine meals!